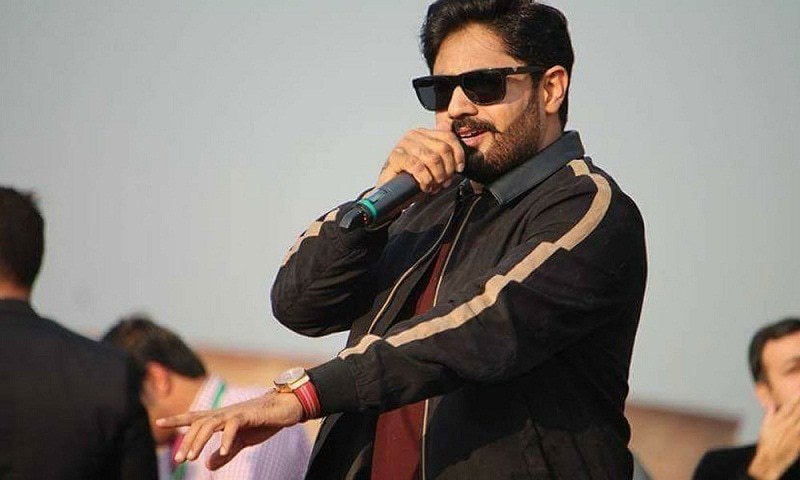 Kinnay Kinnay Jana Ae Billo De Ghar we bet you just sang that didn't you?
Well, if you did you aren't alone. Abrar-ul-Haq's song have this kind of affect on people. Remember GT Road Te, Preeto or Kuriyan Lore(Lahore) Di'aan, these are not even a handful of Abrar's songs and they'll make you want to bhangra with your heart.
When it comes to Punjabi Pop and Bhangra music, Abrar-ul-Haq is the undisputed king of Pakistan. There's total mischief in his voice and those amazing expressions, coupled with the fantastic tunes and lyrics to his songs, are the reasons we dance to his tunes every single time.
And now, with his latest track all set to come out on 12th October, we're more than eager.
The teaser just came out and have us hooked for the full song. Featuring Dj Sanj in the teaser, Abrar new song is called Facebook Utte. As the title suggests we believe it to be about the trend of online dating but nobody knows what plays in Abrar's mind as his songs have the most unpredictable nature. The beat of the song is energetic and staying true to Abrar's trademark makes you want to dance there and then.
The song also stars a girl, all dressed up in a bridal avatar named Nikki, who seems to ignore all the messages and emails she get, doing exactly what Abrar is referring to in the song. The glimpse that we've got gives us an impression of some serious dose of comedy coming our way with Facebook Utte.
With the wedding season just round the corner, who knows, Abrar ul Haq might just give us another Bhangra anthem for the year. Song releases 12th of October, so stay hooked until then.