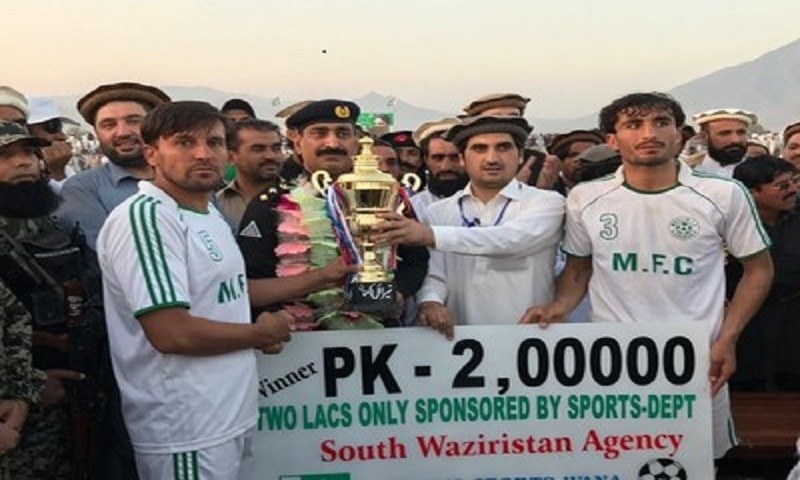 What comes to your mind when you hear the name "Waziristan"? The world's most dangerous place? The hub of global terrorism? A prime target for Drone strikes? A place where the Taliban rule with impunity based on their Shariyah Rule? Or even if you are unwilling to subscribe to that view point, what are your other options? A place near the border of Pakistan. An area far enough not to grasp your attention?
The biggest football event in Pakistan ever: Its Ronaldinho vs Giggs
Well now we have another angle to it. For decades this area was used by the state for a certain purpose. However, recently the State has tried to assert its footprints in the region. There has been some development in the area. One important step was building of Cricket grounds. Recently, there was the much-glorified cricket match played under a curfew, in which leading local cricketers participated. It was a big event but like the cricket matches that took place in Lahore, marred with superficiality, with the might of the whole State behind it. The third All Pakistan Peace football tournament was held in Wana over the last six weeks and this tournament was different, fulfilling the desire for normalcy. The locals, who according to some accounts, follow football more than cricket, having been using cricket grounds to play football. Various tournaments are held in which teams from whole of Pakistan participate.
85 teams participated in the tournament organized by Directorate of Sports FATA and Sports Department of South Waziristan Agency. It has been reported that around 15,000 people came to watch the group matches, and for the final the number was as high as 20,000. Clearly, the people of FATA have great love for the game of Football. Tournaments like these will give a chance for the local youngster to shine and children heroes to idolize.
Source: Football Pakistan