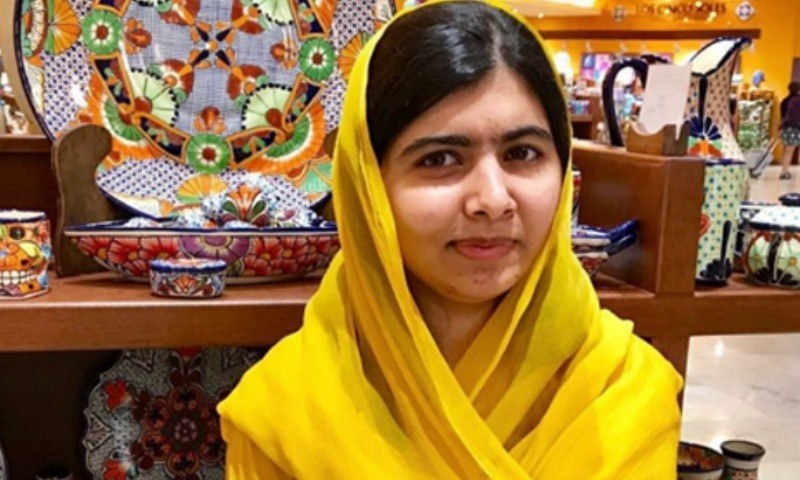 "5 years ago, I was shot in an attempt to stop me from speaking out for girls' education" tweeted an emotional Malala.
Ever child has a right to an education, it does not matter if you are a girl or a boy. But there still exist a section of extremists in the society who consider it their responsibility to stop girls from getting undeserved advantages (read education as an undeserved advantage here) and will go to any lengths to stop what they think is wrong.
But every once in a while there emerges a hero who dares to challenge these extremist groups and speak up against evil, no matter what it costs. We refer here to that one girl who dared to challenge this mind set of tribals back in the Northern regions of Pakistan and was shot by Taliban for writing about the ban on girl's education in Swat.
Her name was Malala Yousafzai, who after five years of that incident attended her first lecture at the prestigious Oxford University yesterday and proved one can defy all odds if they set their mind to it.
Ever since Malala joined Twitter she has been very active on the social media and we rather enjoy getting a personal insight in to her life and work first hand.
Read:Malala Yousafzai joins Twitter, gets a warm welcome
Malala attended her first class at Oxford University yesterday and shared on her social media what made the occasion more memorable for her. Malala shared how the date marked 5 years since she had been shot by the Taliban for talking about education rights for girls and how she had traveled from that time to her first lecture at Oxford.
"5 years ago, I was shot in an attempt to stop me from speaking out for girls' education. Today, I attend my first lectures at Oxford," tweeted a sentimental Malala.
With everyone wishing her luck it was a tweet by her elder sister, Khushal Yousafzai, which showed that the Nobel Prize Laureate has a very close knit family that was standing in constant support with her at all times.
If it hadn't been Oxford, other universities on her card were London School of Economics, Durham, and Warwick, all the top rated institutes the world has to offer. Currently, at Oxford University, Malala is studying Politics, Philosophy and Economics and will definitely contribute to the country, once she gets her degree.
Malala Yousafzai is indeed an inspiration for all. She is one of those who proved that nothing can get them down in life, no matter how impossible it might seem!