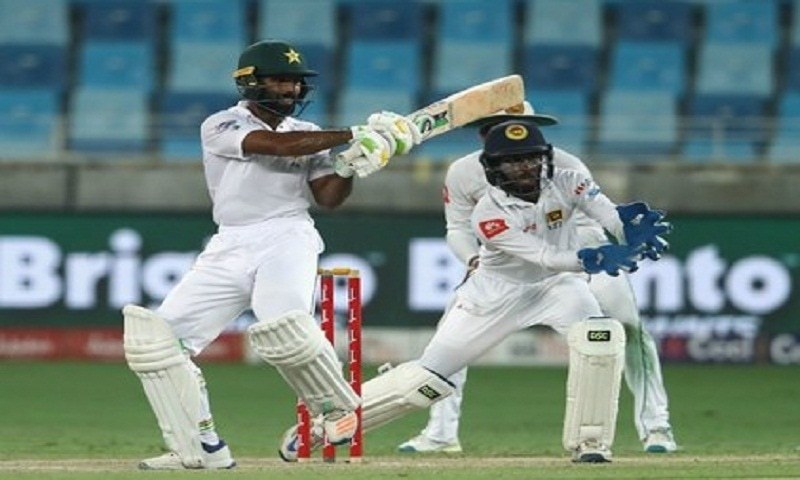 I had a dinner planned with a friend last night. He messaged me around 7, asking what time should he expect me. Looking at the state of the match, I replied around 8. And then the Karachi boys came together. Asad Shafiq, how does this batsman not average 50 or more? Why was he not given an extended run at number 3? Why is Sarfraz adamant on playing at 7? The middle order is crying out loud for a batsman who can rotate strike. Last night's partnership displayed the frailties of the Sri Lankan attack and modern day captaincy. When a partnership is on, it's about spreading the field, protecting the bowlers, saving runs, and waiting for the batsman to make a mistake. Usually, modern day batsman oblige. Well, fortunately for Pakistan, Sarfraz and Shafiq, stuck to their guns yesterday.
Can Pakistan maintain their unbeaten home record?
What was really interesting was the role reversal. In any partnership involving Sarfraz, you'd definitely expect him to be the aggressor. Not this time around. Sarfraz played 2nd fiddle to Shafiq. Sarfraz's career strike rate is in the 73, yesterday he played at 50. On the other hand, Shafiq's career strike rate is 47, yesterday it was 60. It was a show of control aggression. The shot Shafiq played to get to 50, just showed his class. On a slow and low, 4th day wicket, with an old ball, he stood up and slapped the ball through the covers. It was a sight to behold. Sarfraz, meanwhile did what he does best. Tickled, tapped, tucked, dabbed, and swept his way to 50. It was an innings of responsibility and anger. On one delivery he stood a mile outside the leg stump and tapped the off spinning delivery in to the vacant cover area for one. It was like a message to his team mates. You could be a bit adventurous, a bit innovative to achieve your goal i.e. Score runs. Which, the likes of Shan Masood had probably forgotten.
So, what's next? About 7 overs remain, before the Sri Lankans get hold of the new ball. It would be a tricky situation for Pakistan. Ideally, we would like to get at least 20 off the 119, before the new ball. Get the target into double figures. While it is also essential that both these batsmen, stay out when the new ball comes. I'd think that the team would take conservative approach and bide their time before the new ball. This wicket, has not become as uneven as the Abu Dhabi one. However, with the sun bearing down on it since morning, it might crumble up a bit more, keeping it mind the play starts at 2. Shafiq had got 2 really good deliveries in the last 2 innings. So, for Sri Lanka it still remains a matter of the pitch providing them 2-3 unplayable balls. One would hope that this turns out to be Pallekele not Brisbane. One would hope that this is not a 'thriller' but an easy 5 wicket win for Pakistan. But hope is all we have.