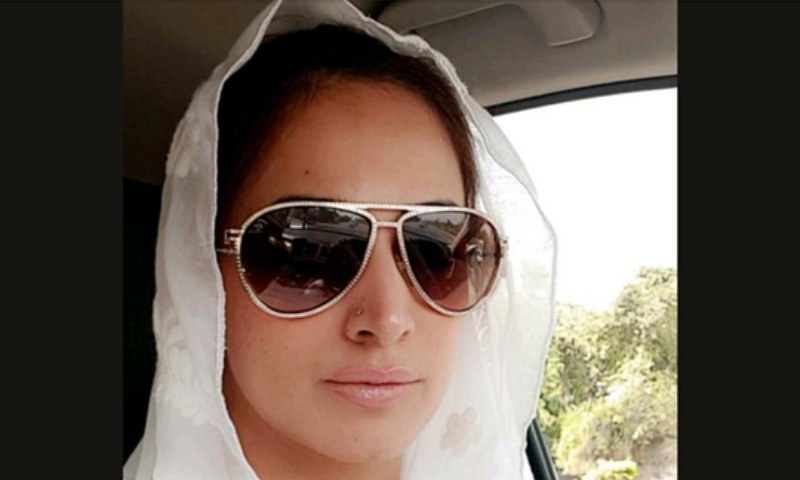 "The change was always inside of me, I used to tell my friends I'd change all of a sudden one day," Noor

Since the beginning of the year things have not exactly been great for Noor Bukhari. Her marriage to singer/actor Wali Hamid Ali fell apart and since this was her fourth marriage Noor came at the receiving end of many jokes. However, as 2017 approaches its end, it seems things are finally falling in to place for Noor.
The much loved actress, as she says, has found a special purpose in life which has bought her immense peace and satisfaction, both in her life and her mind.
Mother to a gorgeous girl named Fatima, Noor had dedicated her life to the industry from working in movies to later taking on direction to even appearing in plays and hosting a morning show. However, Noor has finally decided to wave the page 3 life goodbye and turn towards religion for good!
Read: Noor Bukhari files for divorce from Wali Hamid Ali
Yes guys, it seems Noor has found her true calling finally. The lady appeared on Good Morning Pakistan yesterday and we saw her wearing a Hijab. Yes, we were surprised and we had to ask her why and here's what Noor had to tell us.
"The change was always inside of me, I used to tell my friends that I'd change all of a sudden one day. It was when I was expecting Fatima, I realized that I wanted to be a role model for her and wear a hijab but circumstances at that time were as such that I had to work to make money. However at the same time emotionally I was going through so much that I was not at peace at all".
Adding more to her story, Noor made further revelations. "So I began to pray and then I met a female murshid whose mureed I became. During a three hour meet up, she, in very simple terms, explained Islam to me and what one as a Muslim should and shouldn't do," said the lady.
Did her murshid influence Noor or forced the change upon her. Here's what the actress had to say.
"Nobody forced me to take dupatta or anything. I felt like doing it. I had been doing it since Ramazan and after having talked with my murshid I finally realized that I did not want to do whatever I had been doing anymore."
Noor seems very much satisfied with her decision and we really liked the way she sounded calm over the phone. With her transformation it seems evident that Noor is over the turmoil in her life and is ready to move forward with new hopes and direction.
But is she worried about people calling this as a publicity stunt?
"I had no plans to say anything. I was just going to disappear from the world of entertainment but then my murshid told me that I should tell people. She said that we we're doing something in the industry, we do inform people, so why not announce to everyone that I was now going to be walking on the path of Allah. Maybe seeing me take this path someone else might also be inspired to take this step," Noor adds.
While we will miss seeing her spread her magic on the silver screen we are glad that she has found peace within,
"I am at peace now by the grace of God. I don't get depressed at all as I am quite busy in my prayers and learning the true meaning of the Quran. I am confident that this path will turn out to be great for me," shared the veteran actress on a parting note.
And we too are hopeful that indeed it will be.