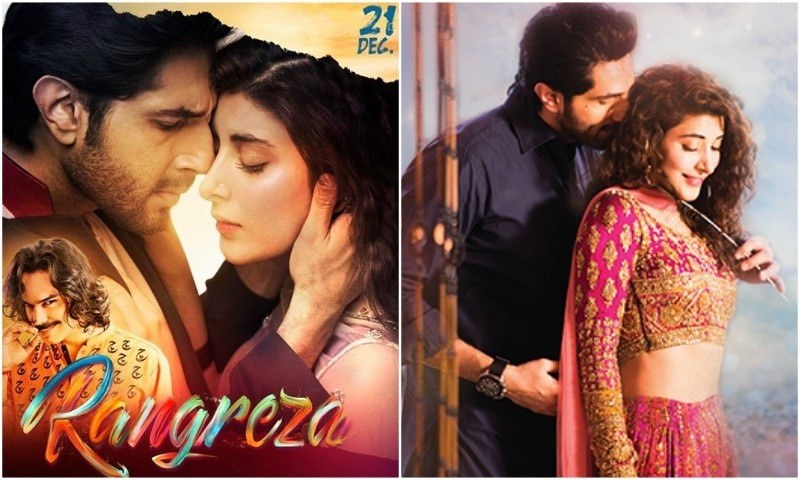 Rangreza, the musical has us hooked with its unique outlook on music and an interesting cast. Until now we've witnessed the soundtrack of the film to have experimented well with different genres of music including sufi, rock and classical. Where Abida Parveen created magic with Phool Khil Jaayien, Asrar Shah played his own tunes in Bulleya, a perfect fusion of Sufi-rock.
Abida Parveen's 'Phool Khil Jaayein' from 'Rangreza' is out!
Following Bulleya, we now have Bagiya, from Rangreza, released last night. The song, a beautiful melody in Jonita Gandhi's voice and Qurram Hussain's composition is a refreshing treat. We've already been impressed by Jonita's vocals and the way she's sung in Punjab Nahi Jaungi and she's only consolidating the fact further in Bagiya.
Bagiya, without a doubt, is Jonita's song as it brings about her voice as clear as crystal and is music to the ears. Qurram Hussain's composition is simple, sweet and very well suited to the highs and lows of Jonita's style of singing. All in all, Bagiya, is a very refreshing song, with a overall happy feel to it. You can imagine humming Bagiya just because you're happy. This,one simple yet beautiful song will not need a reason to be sung, by anyone at all.
Where we don't have a complete video as yet, the track shows glimpses of Urwa Hocane in the video and she looks like a million dollars in each one of her looks. This one film will perhaps be owned by Urwa, if her character proves to be as powerful as her male co-stars.
With four tracks out, Rangreza is now set to release its official trailer on Sunday 22nd October 2017. Stay hooked to this space while we bring you an exclusive review of Rangreza's trailer. We were impressed by Gohar Rasheed's look in the teaser, let's see if he takes it up several notches in the trailer.