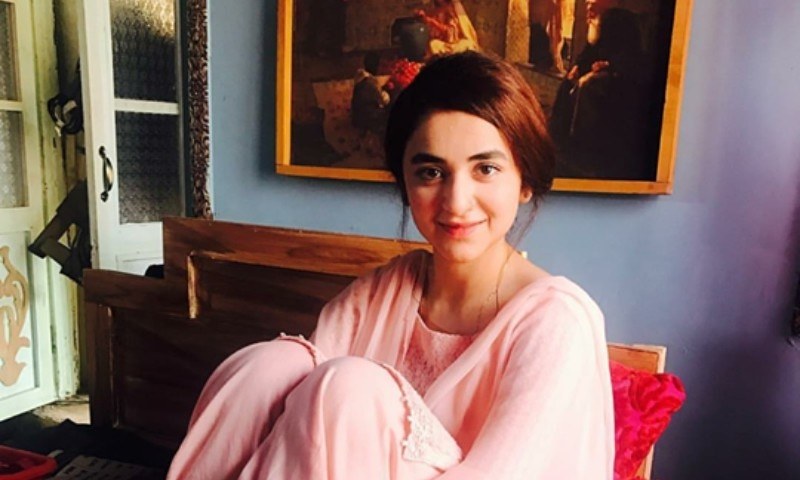 The drama, with its intriguing storyline has been written by Bee Gul and is being directed by Kashif Nisar.
The Pakistani media industry is bustling with talent. Each and every newcomer making an entry into the industry brings forth unique qualities of their own complete with abundance of talent. One such actress who stands in a league of her own and quite apart from the rest, is the versatile Yumna Zaidi. Right from the days of Guzaarish and Jugnoo to Yeh Raha Dil, Yumna has certainly evolved as an actress, taking upon different roles.
And now, Yumna is all set to take her experimentation a notch further with her upcoming play on HUM TV, Dar Si Jati Hai Sila. With its intriguing teasers doing round on HUM TV, we had to ask Yumna what the upcoming play is all about.
'It is difficult to sum it up in few words as it is a sensitive story and to know what it is all about the audiences will have to just watch it once it goes on air," tells Yumna. However taking a guess from the teasers, one can safely assume Dar Si Jati Hai Sila, to highlight the topic of abuse and psychiatric issues, however, the depth waits to be seen until the drama starts airing.
Dar Si Jati Hai Sila has been written by Bee Gul who is known for her classical adaptation of the popular Indian novel The God Of Small Things. And with her creative genius behind it, along with Kashif Nisar's direction and Yumna Zaidi's depiction of the titular character, one has great expectations from the drama.
Read: HIP does a fun Rapid Fire round with Yumna Zaidi
Under Kashif Nisar's direction, whose O Rangreza, is nothing short of a masterpiece, we're sure Dar Si Jati Hai Sila with Nouman Ijaz, Saman Ansari , Sakina Samo, Amna Malick and Noor ul Hassan playing siginificant characters, will be a treat to watch.
Wondering what made Yumna say yes to such an intriguing storyline, we asked her the same question and this is what she had to tell us;
"Besides Dar Si Jati Hai Sila offering me a chance to work with Kashif Nisar and Nouman Ijaz, it also allowed me to address and fulfill a social responsibility that I have as a media person and so I had to say yes to this particular drama."
Now with us curious to know what exactly is the story behind Dar Si Jati Hai Sila, we eagerly look forward to watching the play as soon as it starts airing on HUM TV. And with a team like this one we are sure Yumna Zaidi is gearing up to give another memorable performance for her fans yet again.