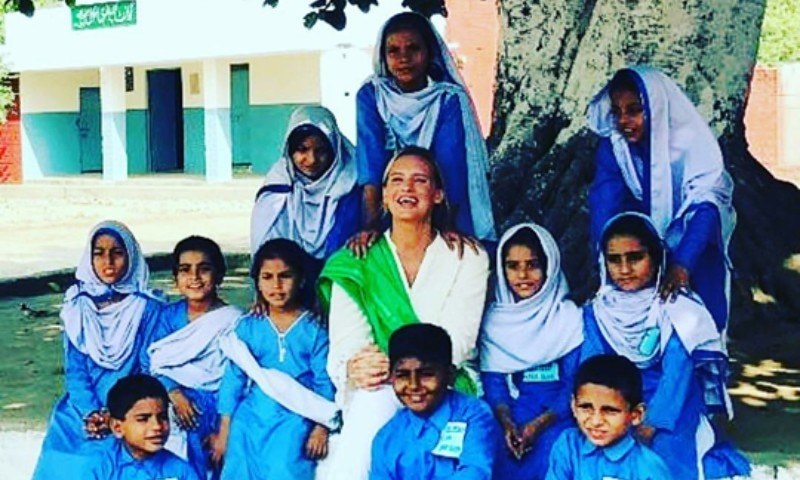 "I believe in Dettol's mission to create awareness amongst children in remote areas," Shaniera Akram

Even though Pakistan is progressing at a rapid speed, there are still a few things, small things, that don't get the attention deserved. And once they're ignored, they grow into a menace. One such simple activity, that's not being practiced throughout Pakistan is washing hands. As minor as it might sound, washing hands is a growing problem that amounts to about 53000 children dying from preventable diseases, such as diarrhoea, annually.
And so, Reckitt Benckiser (RB), world's leading name in consumer household and pharmaceutical products, is coming forward with an initiative, this Global Hand Washing Day, i.e. October 15th. Reckitt Benckiser's (RB) Dettol is giving life a hand through its campaign called "Letters for Life" this year, ensuring each letter sent out is able to save a precious life.
With Shaniera Akram and Adnan Siddiqui on board, Dettol seeks to create awareness about hand washing throughout the remotest areas of Pakistan. The concept behind "Letters for Life" will focus on a letter that speaks about bringing soap in the hands of a child and breaking the chain of infection. As a part of this campaign, students from the urban schools are making "soap letters" and are sending them to their counterparts in rural schools.
A total of 100 urban and rural schools are participating in this activity with hopes of giving out and sharing more with one another. Every soap letter that is sent out will encourage the students and also act as a reminder for them to wash hands with soap and to protect themselves against infections.
Shaniera Akram, the official spokesperson for Dettol, is going to be one of the key ambassadors national campaign titled Hoga Saaf Pakistan, the company's pledge for a healthier, cleaner Pakistan. With Dettol celebrating Global Hand washing Day on 15th October 2017, the idea is to reach out to rural schools and educate them about the importance of hand washing and to provide people with a germ-free environment. Shaniera Akram and Adnan Siddiqui have been writing letters for students in different schools across Pakistan.
English afternoon tea by Akram foundation
Speaking about becoming the spokesperson for Dettol, Shaniera Akram shares, "I am thrilled to be a part of the Dettol family and firmly believe in Dettol's mission to create awareness amongst children in remote areas and provide them with clean surroundings in which they can prosper. I am an active mother myself and having raised two boys and now a little girl. I understand how important it is to teach children how to be clean. I would say cleanliness is imperative to a child's health and development. I would feel lucky if I could bring even a small change in the lives of children living in rural areas".
Shaniera Akram is a an active philanthropist and has been involved in a number of socialist activities for The Akram Foundation. Having assumed the role of an ambassador for Dettol, the team has begun to inspire children in Pakistan to share the protection of soap with those who don't have access to any.
46% of the households in Pakistan do not have a hand washing facility at home and therefore to provide people with such facilities and create awareness, Dettol is intent on bringing a change. The campaign focuses on building hand washing facilities in over a 100 rural schools across Pakistan, with hopes of covering a 1000 schools by the end of next year in order to save lives, and to protect the children of our country.
So, if you too would like to form a letter and help countless children across the country to live healthier lives visit Dettol: Give Life a Hand. Read and learn the steps to make the soap letter and to send it to those who need it the most. Because your simple act of help will increase the habit of hand washing and make a significant difference in the lives of others. .