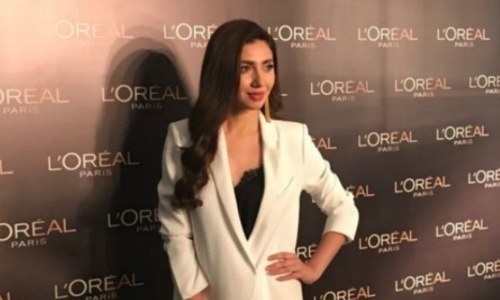 Khan becomes first Pakistani to endorse L'Oréal Paris Hair Care along the likes of Ashwariya Rai, Naomi watts and others

Mahira Khan is intent on adding one accolade after another to her hat of success. Recently announced the International Icon at the Beirut International Film Festival, Khan has now added another international accomplishment to her name. L'Oréal Paris' first Pakistani ambassador, Mahira Khan, has now joined the illustrious roster and stands in line with the likes of Ashwariya Rai Bachan, Deepika Padukone, Sonam Kapoor, Naomi Watts, Eva Longoria and Helen Mirren, ladies who have globally endorsed the brand.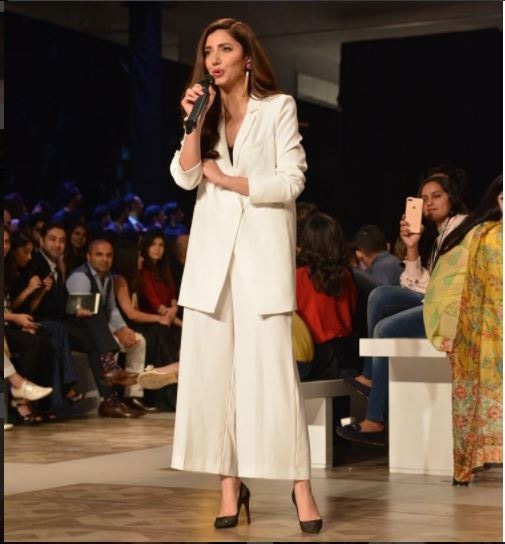 The announcement was well kept till the very end of the Pakistan L'Oréal Bridal Week in Lahore, where Mahira Khan made an entry on the stage, representing the brand as its official spokesperson. Dressed impeccably in a white power suit Mahira, with her demeanor and words made it very clear that she was not to be taken lightly at all. Not by the masses, not by the industry and not by the world.
Read: Less is more: Mahira Khan lights up Vogue India's June Edition
"Its been a while since I have been out and I am very honored and humbled that I am the first Pakistani brand ambassador for L'Oréal Paris. It gives me great pleasure to be a part of the L'Oréal Paris family, as in its spirit it celebrates women's empowerment and beauty," said Mahira while taking center stage exuding confidence.
While talking to the audience, Khan made it clear, she talked about self worth, more than anything else.
"Through the trials and tribulations, joys, ups and downs, mistakes we make, all the success we get, let nobody's opinion define who you are. And if anybody defines who you are, let it be yourself. Because including me and all the women out there, we all are worth it."
After successfully endorsing LUX, Sunsilk and Veet, Mahira Khan has now added another brand to her name. With her confident persona and no-nonsense nature, Mahira has made sure she is unstoppable and that it's all her power di game.