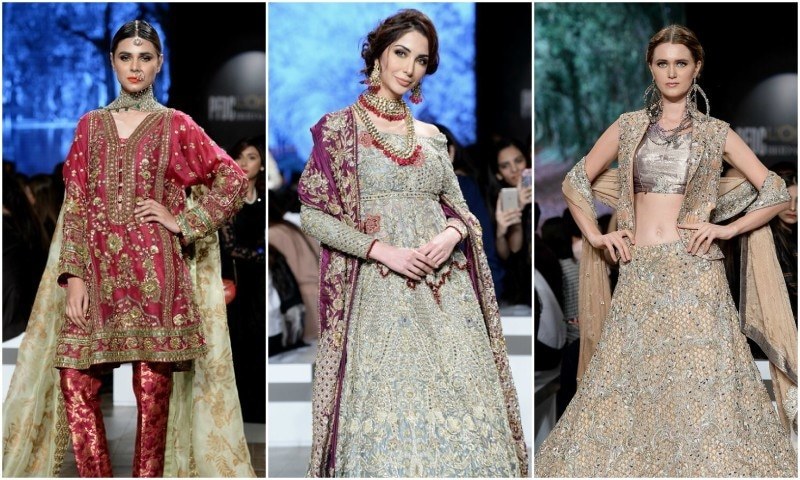 Vivid palettes, unconventional designs & an array of beautiful patterns, day 2 at PLBW explored new realms of fashion

Day 2 at Pakistan LO'real Bridal Couture Week (PLBW) was a lot more happening than what was expected from the line up. The showcase of the night included a list of versatile designers, newbies like Jeem by Hamza Bukhari, Sara Rohale Asghar, Ahmed Sultan and Faiza Saqlain, followed by veterans and patrons of the fashion industry including Sana Safinaz, Misha Lakhani, Mahgul and Saniya Maskatiya.
Pakistan L'Oréal Bridal Week celebrates the gurus of modern fashion
The showcase, full of vibrant colours, heavily ornamented and a peek to royalty, was incredibly astonishing. Bukhari's Jeem kickstarted the show with conventional designs; nothing one fondly recalls of the show, yet the cuts had finesse. Only if the designs were as unprecedented as others this evening.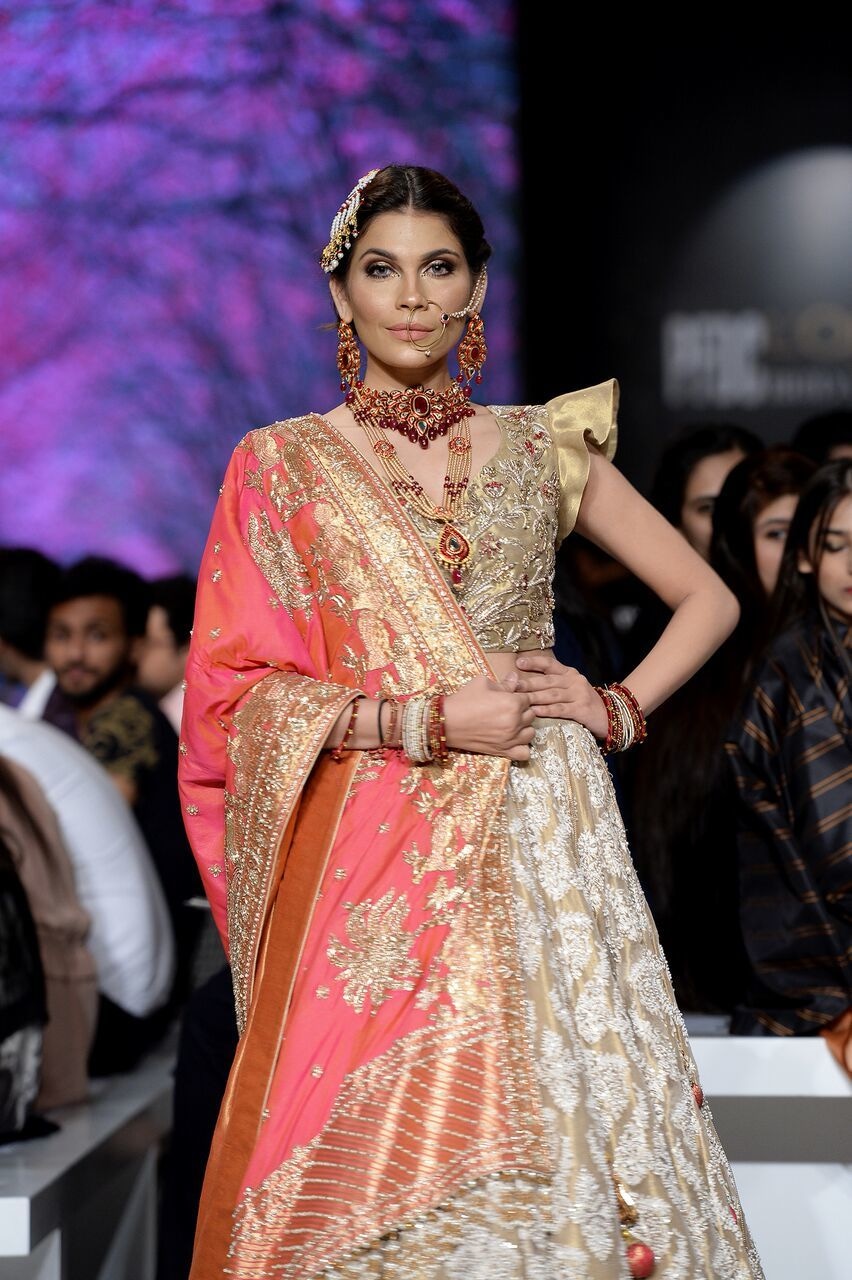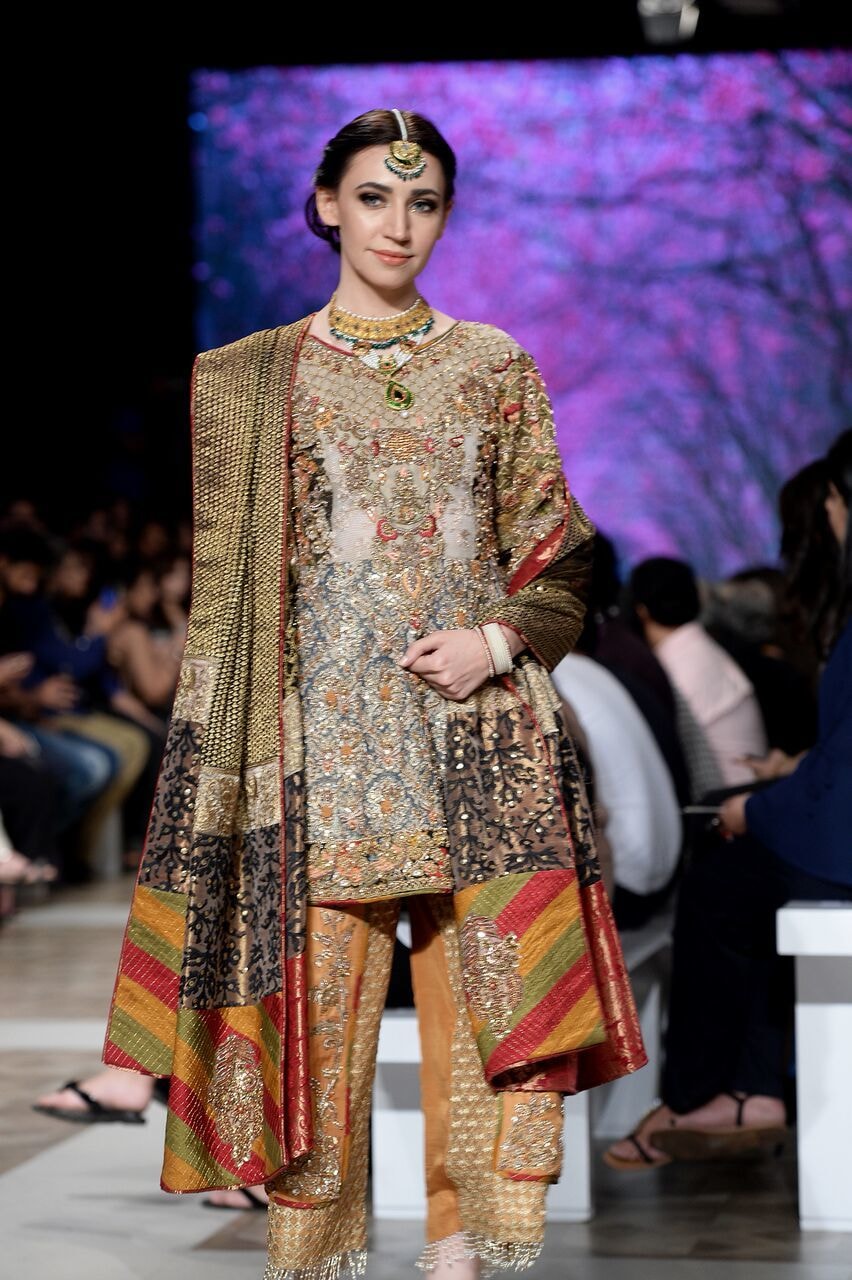 Sara Rohale, who made her debut on this very runway last year stole the show with a collection soothing to the eyes. Though she refused to experiment with colours, the collection on a whole was impressive with peculiar designs and attention to detail. Her showstopper, Mehwish Hayat made it all the more special of course.
Ahmed Sultan's dramatic collection was an ode to fairy-tales and drama. Though there was very little variation in the colour palette; the embellishments, perfectly presented with the right accessories made up for a show worthwhile. The sensational, Aima Baig walked down the runway for Sultan in a gorgeous ensemble that took breath away.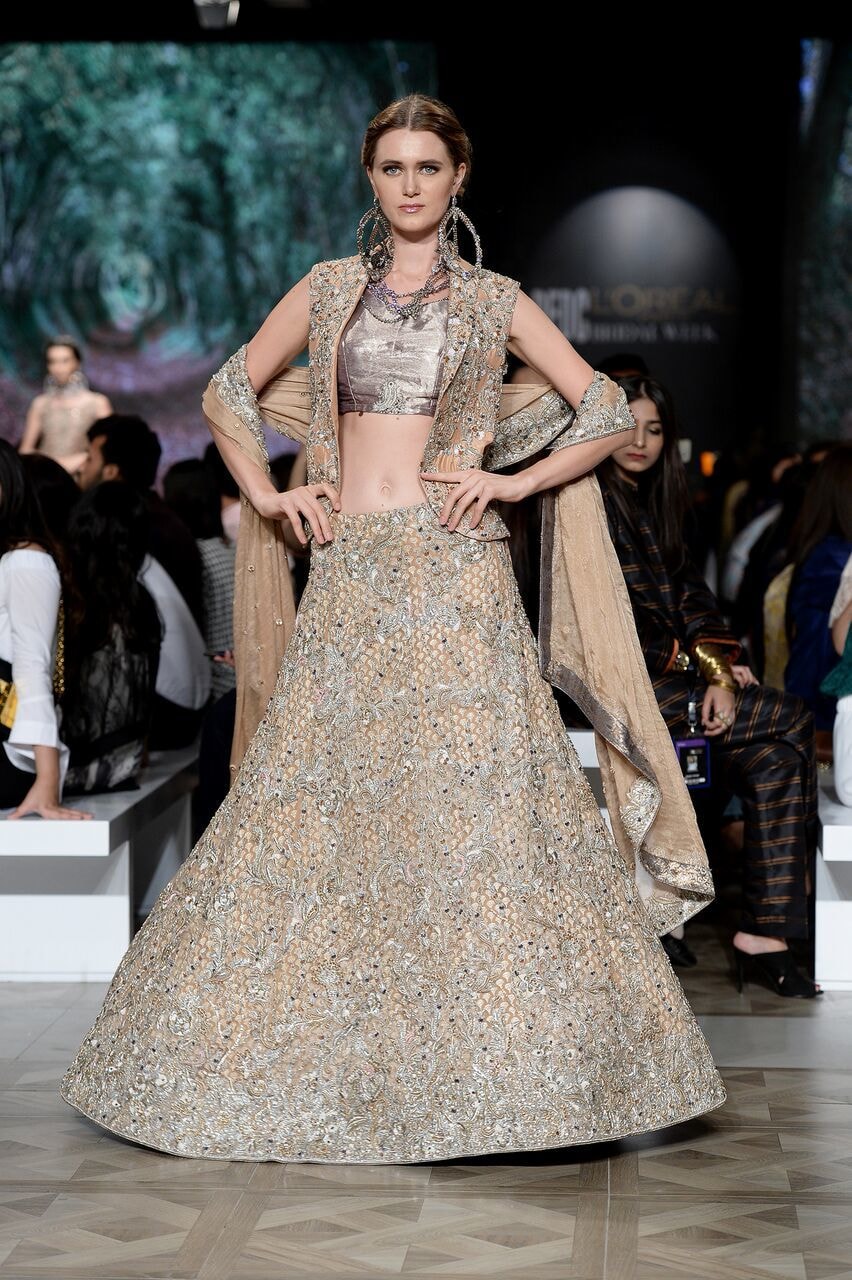 Each did justice to its own collection and infused contemporary designs with traditional motifs, which brings us to Faiza Saqlain's sprightly collection that came across as a breathe in fresh air. Her inclination to yellow, purple and green was as subtle as it was apparent. Actress-turned-producer, Hareem Farooq walked the runway with massive aplomb, adding more to her showcase and stunned the onlookers.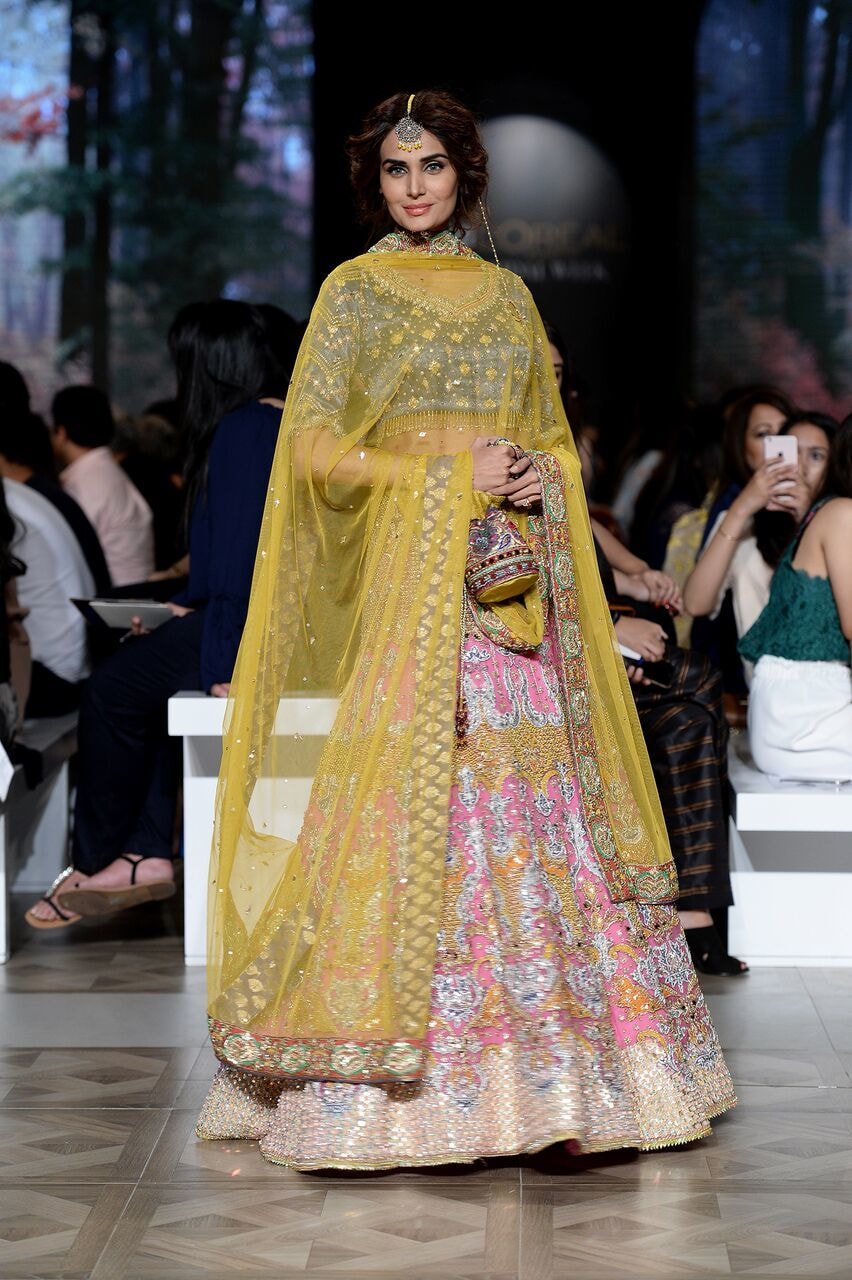 Post a break, Sana Safinaz's solo show was elegant and poised as one expected. They put forward a complete package. Their menswear, this time around, had a lot to offer. The entire collection was innovative and fresh, we can't help but get over this one particular outfit that made the most of beads and shimmer. Absolutely flawless!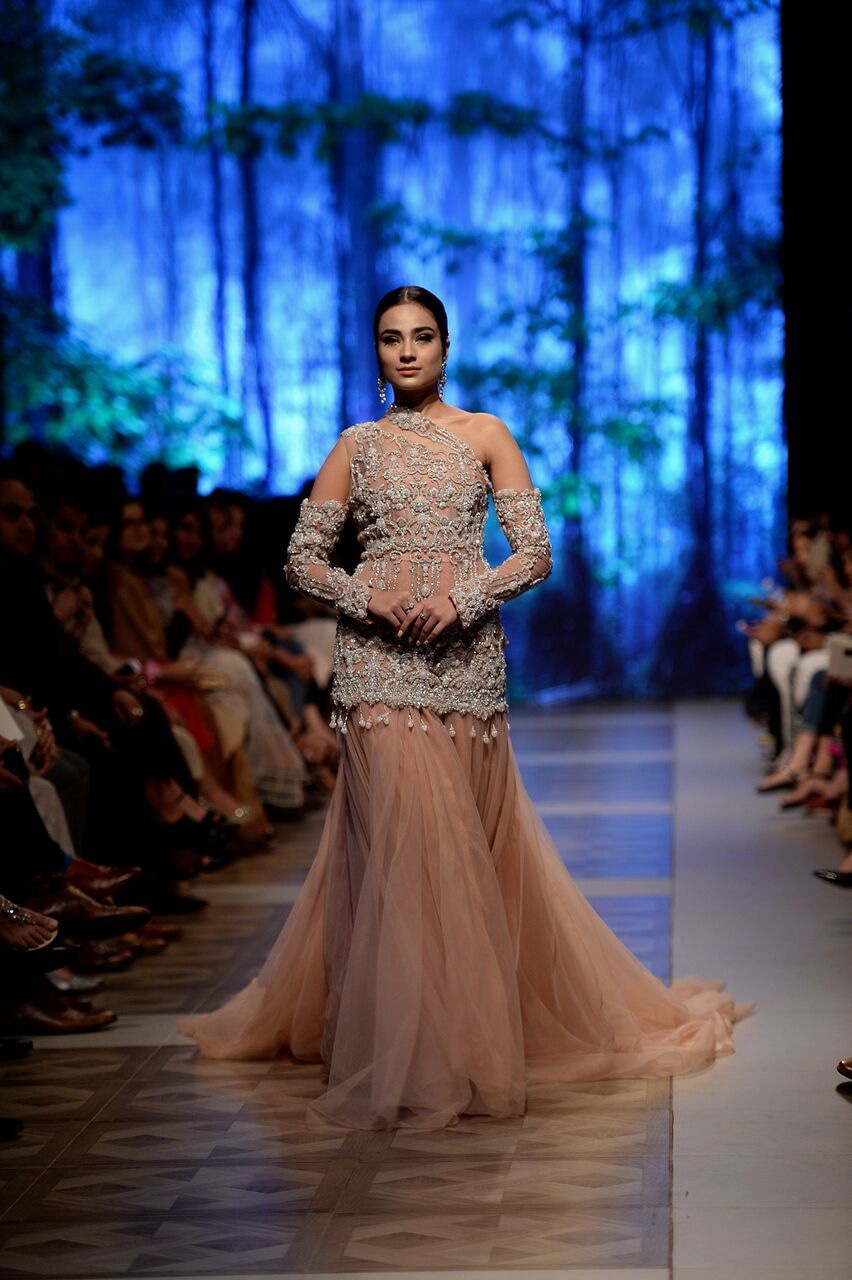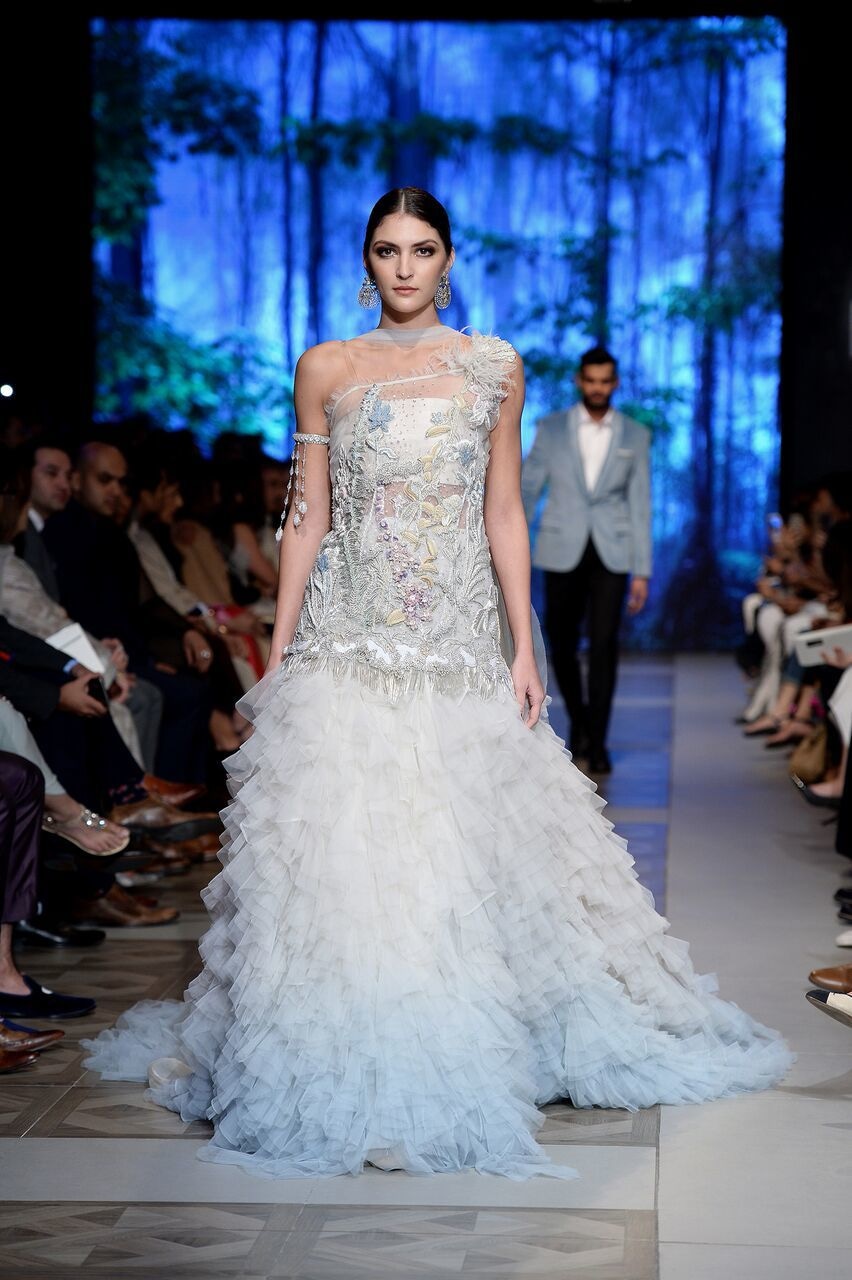 Misha Lakhani and Mahgul, too were equally impressive. Their collections spoke volumes of their vision as artists. Lakhani's showstopper, Armeena Khan looked stunning in a damp-red ensemble.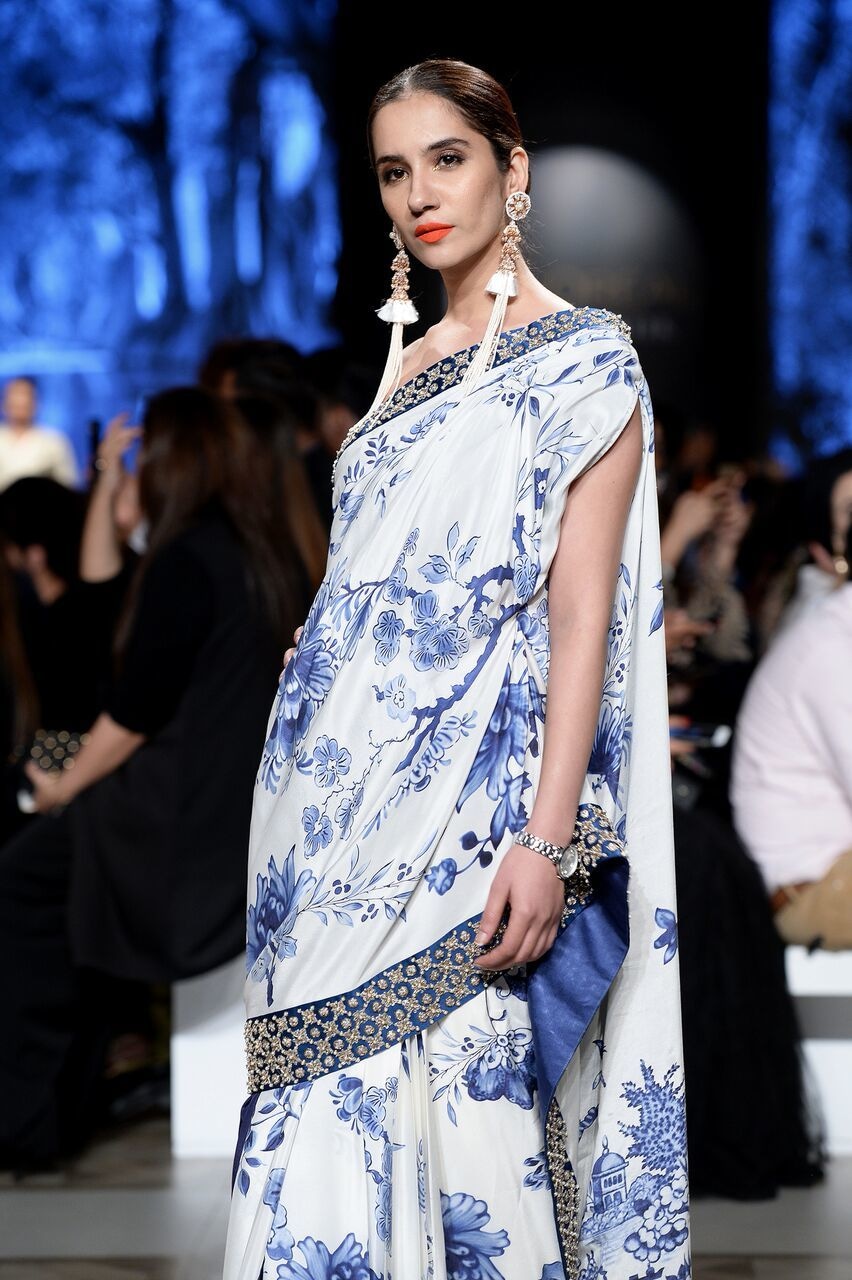 Day 2 concluded with Sania Maskatiya's chic collection. Her showcase was a reflection of her evolution as a designer as she stepped out of her comfort zone to venture into brimming bridals. For a first, it was nothing short of remarkable.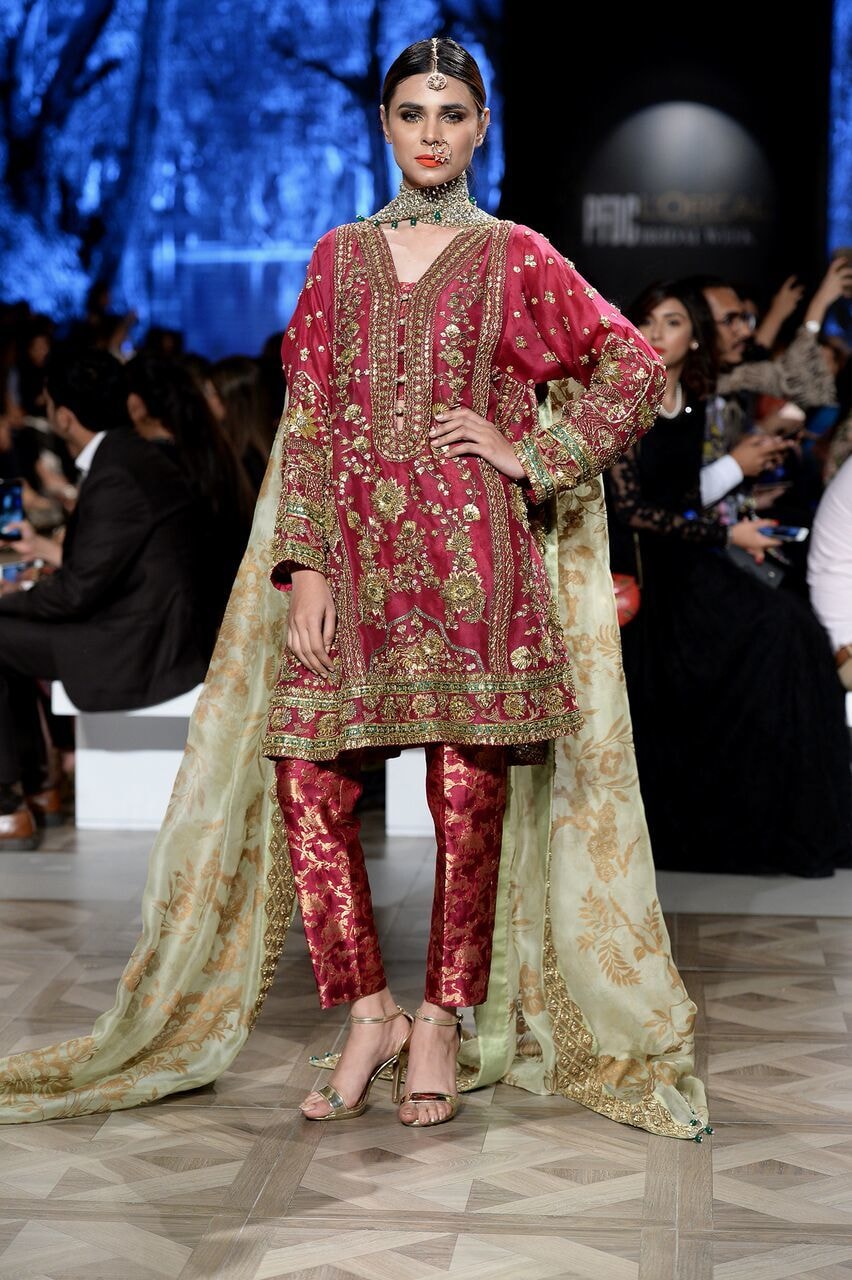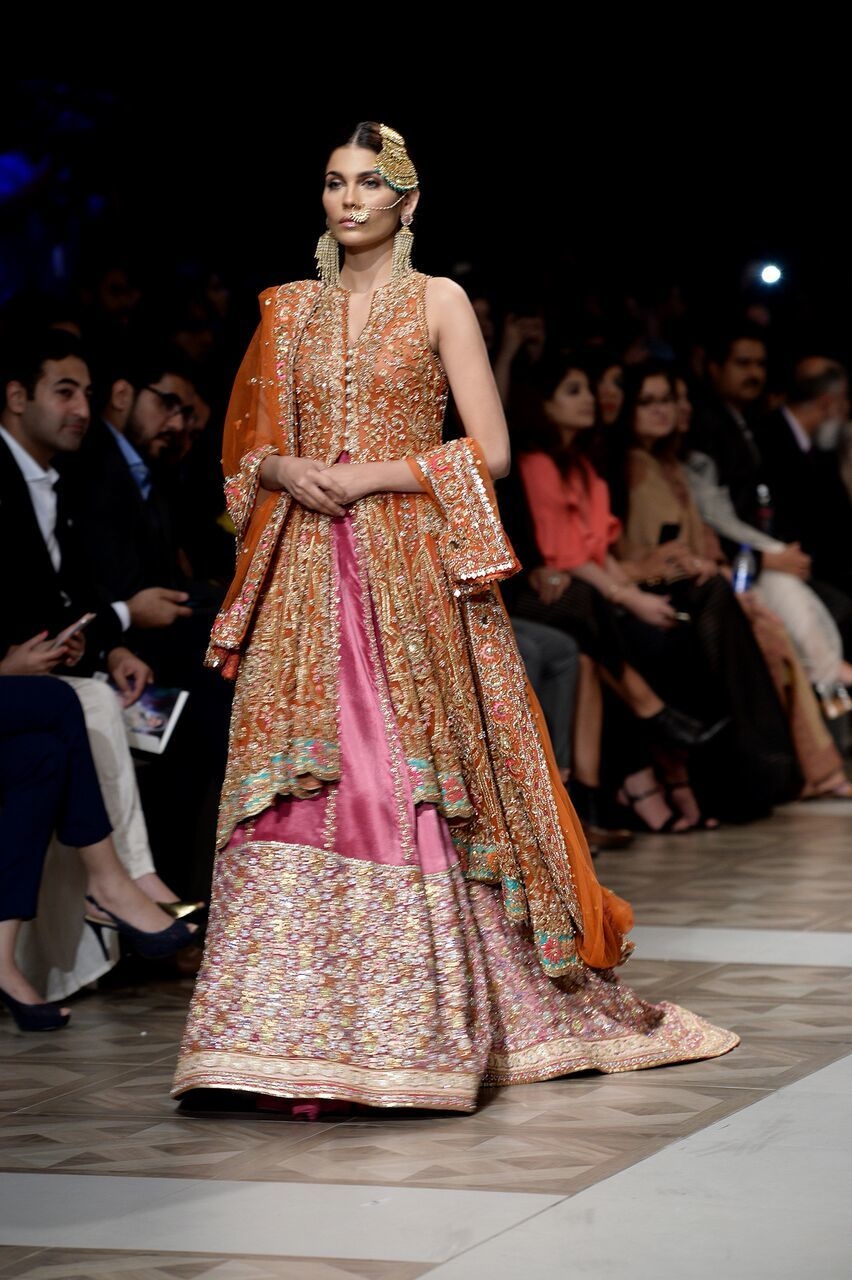 HIP's pick for the day would be a tie between Ahmed Sultan's exaggerated, yet amusing portrayal of local brides, and Sana Safinaz's extensive and original collection. Stick with us to find out what the PLBW finale has in store!