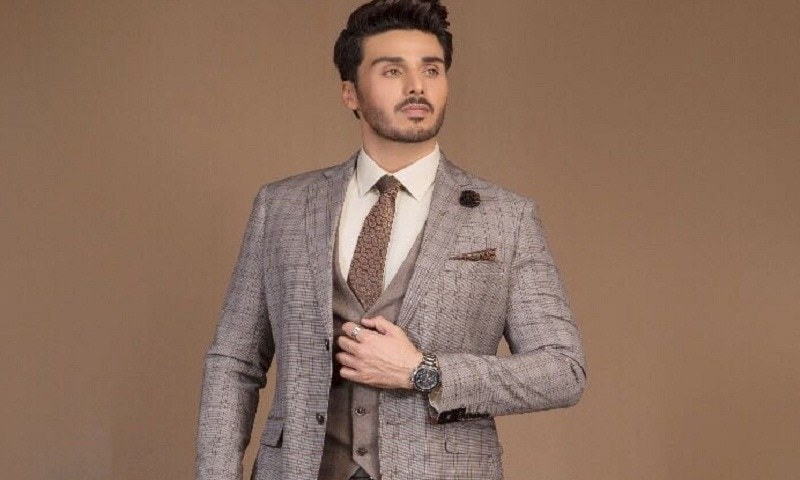 The actor confirmed being part of the MD Productions period drama with a complex story based on family and family values

Ahsan Khan, the man with uncountable accolades to his name, is gearing up to star in another exceptional project for HUM TV once again.
Starring alongside Mawra Hocane, Ahsan Khan will play the lead in MD Productions's period drama, Aangan, directed by Ehteshamuddin and based on a script by Mustafa Afridi of Sang e Mar Mar fame. Talking to HIP Ahsan has confirmed his lead in the play, which he states to be different and complex to be defined in words.
"Aangan, as the name defines, will be based on pre-partition period, but will revolve around family and family values. It's not on a social issue but it focuses more on family values and relationships and explores the beauty of that particualr time. This one play is what that should be kept in the library forever. Its going to be a very simple yet powerful story at the same time," said Ahsan.
Mawra Hocane's next will be a period drama for MD Productions based on pre-partition era
Ahsan Khan has already wowed us with his versatile performances. He has proven his mettle not only as a protagonist in various plays but also as a solid antagonist especially a pedophile in Udaari. Ahsan's exceptional performance in Udaari only consolidated the fact that Khan is undoubtedly one of the most sought after actors in the Pakistani cinema and television industry.
"I had been receiving offers but was busy shooting for Rehbra and Chupan Chupai along with the theatre in London. Now that I am back, Aangan came across and I said yes to it, since I prefer working with good, genuine people. These are people who I love, my favorites, Ehtesham is not just a director only," Ahsan confesses as he tells us the reason for signing up with MD Productions and Ehteshamuddin for Aangan.
Working once again with Ehtehshamuddin, the mastermind director behind Udaari, one can hope Ahsan and Mawra both to deliver stellar performances in this pre-partition period drama, all the while Khan preps for his upcoming movies Chupan Chupai and Rehbra. And of course his third film, details for which Ahsan Khan will share soon.
Stay hooked while we bring you more exclusive news on Aangan, right here.