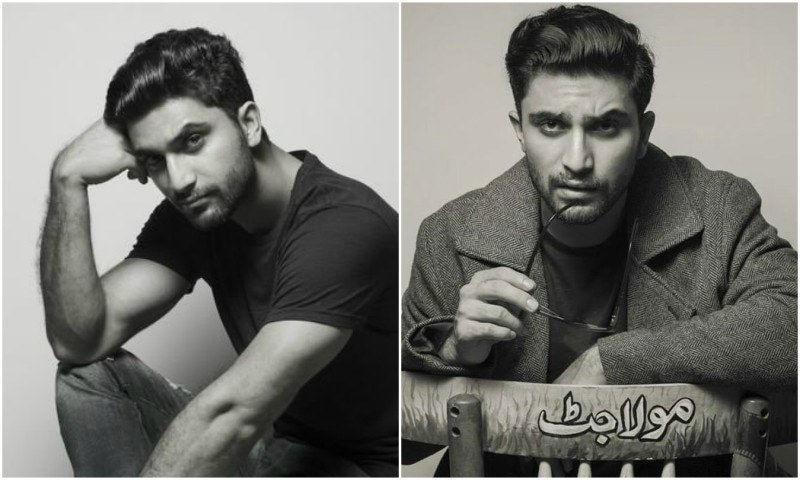 Let's see if you agree upon our reasons of why we find Ahad to be our heartthrob

Not long ago, a new lad entered the industry and created some buzz on the social media. Fast forward a few months, he is now one of the latest heartthrobs and of course the national craze, owing to his depiction of a lovable character in Yakeen Ka Safar.
He, ladies, is your very own, Dr. Asfi aka Ahad Raza Mir. Since his debut in Sammi, Ahad, has definitely been creating ripples with his extra ordinary performances not to forget his award winning acting streak back in Canada.
Long hair or short, a probable air force pilot in Parwaaz Hai Junoon, or the handsome doctor in Yakeen Ka Safar, Ahad has stolen hearts with his extraordinary smile, his gorgeous looks and of course his potential acting skills. He's even made us say Ma sha Allah and In sha Allah on various occasions. Let's see if you agree upon our reasons of why we find him a heartthrob;
His smile is to die for! (it's getting hot in here)
Whatever the style, Ahad knows how to look dapper always!
"I wish to show the public who 'Ahad' really is and be my own self"
Our latest crush is friend to everyone (talk about being friendly to us, please)
Ahad's guitar playing skills are oh so amazing! (is it me or the world just stopped to listen!)
His expressions are to die for!
There are these and just a hundred more reasons we can give you for Ahad being our latest crush, that's really not dying anytime soon!