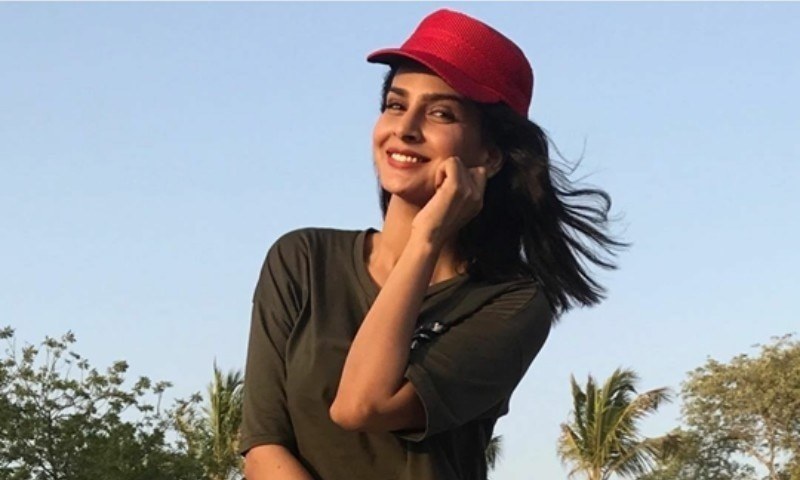 With Kanwal Baloch focused on a new reality show, we're approaching the famous Pakistan Idol incident in Qandeel's life

Television these days is a lot of fun to watch as each channel is busy bringing forth content that is entirely different and exciting. We'll have to give it to the writers, directors and of course the actors for translating stories onto the screen in such superb manner.
One drama that has kept us hooked and on the edge of our seats since the very begining has to be Saba Qamar's Baaghi. The story of a simple, small town girl Fauzia, changing into a model Kanwal Baloch, is quite exciting and definitely very entertaining to watch.
Even after 13 episodes, the play, written very well by Shazia Khan and Umera Ahmed, keeps our interest alive as Kanwal now gears up to take the industry by storm. The girl has begun to take part in reality shows which also depicts the ugly reality of how the makers exploit everyone involved just for the sake of ratings.
Director Farooq Rind, without a doubt, has the knack to extract brilliant performances not just from his lead but from all the cast members. Even the actress who is playing Ruby in Baaghi is doing a great job and the credit goes to the dedication of the director for this.
So what took place in last night's episode? Read on to find out, in case you missed it.
Read: Baaghi episode 9 review: Fauzia gears up to become the Qandeel Baloch we knew!
Kanwal (Saba Qamar) is now a part of a reality based TV show which is being run by Salman played by Mani. All the girls participating have been bought in to a village where they have to perform a task, but since Kanwal still harbors feisty nature, she finds an enemy right in the very beginning, which eventually leads to her being eliminated from the show, because the girl has come in with a strong reference.
The beauty of Baaghi also lies in the fact that along with telling Qandeel's (Kanwal's) story it is also highlighting the fact that connections do matter if one wants to make it good in the industry. The drama is currently showcasing how the production team and Salman is taking advantage of Kanwal's outspoken nature and is recording the fights between her and the other contestant.
Salman tells Kanwal that she should cut down on her fake English but at the same time he also reassures her that even though she is leaving the show, he will get her back on as she brings in good ratings.
Kanwal is however back in Gogi's house for now but not heart broken. Upon the news of a new reality show, where she might have to sing, she bounces back with more energy and enthusiasm than ever.
With this development leading towards the famous incident where Qandeel Baloch was rejected from Pakistan Idol,Baaghi is becoming a more interesting watch. The way Saba Qamar is portraying her role is commendable because she makes us believe in the character she is playing with such conviction.
Read: Saba Qamar starrer 'Baaghi' trending as no.1 on YouTube after first episode
Fauzia (Kanwal's) family is appalled at watching her on television, and so is Abid. But what will they do about her next stint on television, that waits to be seen.
There is never a dull moment in Baaghi and we are glad that the makers chose to make this play as it brings forth the side of Qandeel that the world never knew. She did what she did but perhaps it was the society that made her do it with all doors shut on her face.
So, if you like us have been hooked onto Baaghi, don't miss the superb Saba Qamar spread her magic on your TV screens every Thursday at 8 pm only on Urdu 1.