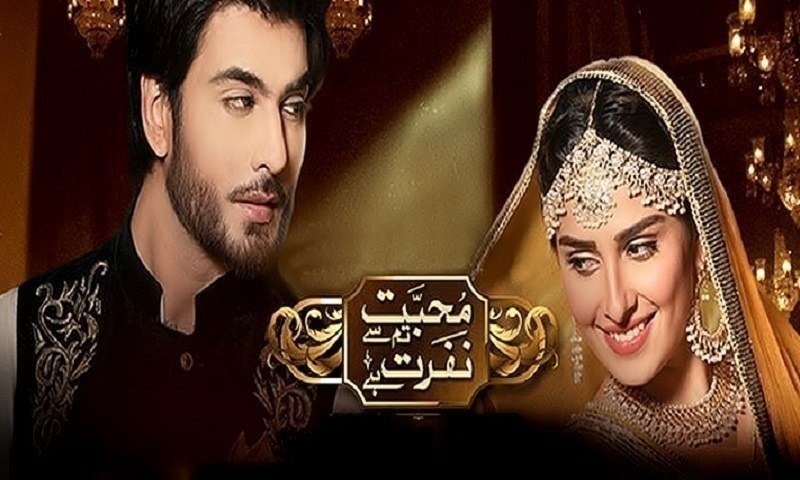 Maheen aisi jaga maray gi jahan pani bhi nahi milay ga and so, true to her words, she left Waqar, alive but worse than dead. Taking full on revenge for leaving her alone on the day of their nikkah and not trusting her love for him, Maheen taught Waqar, the lesson he learnt the hard way; a lesson he wouldn't forget for the rest of his lives.
Imran Abbas as Waqar, with his expressions on point, the heartbreak oozing from his face, not saying anything at all, but conveying everything nonetheless, showed what it was to have lost someone when you thought you almost had them. Waqar had left Maheen because he thought she was not honest with him in her claims of love, he had not trusted her, and Maheen had been left there with her heartbreak and dismay, forced to take her own destiny in her hands and marry Gulrez out of revenge.
But Gulrez, emerged victorious in the end; the real hero. It was neither Waqar, nor Maheen who understood love in their entire saga of love and hate. Both, Maheen and Waqar mastered hate but couldn't love. Maheen lost Waqar and in her haste when she married Gulrez, couldn't find love in him as well. It was only Gulrez, with his simple nature and kind heart who knew how to love best.
All in all, Mohabbat Tumse Nafrat Hai, in its entirety was a perfect tale of characters learning the art of love and failing miserably because of their egos. Waqar left Maheen, Maheen couldn't be true to Gulrez, Gulrez couldn't love Maheen like a husband and then Maheen's suicide, Mohabbat Tumse Nafrat Hai actually showed how hate and ego could destroy lives for everyone.
Yes, we know, our review entails the story more, but we're overwhelmed with the story and its excruciating ending. But that's how it should have been. Had Waqar and Maheen ended up together, it would have destroyed the charm of the story, the essence that set it apart from the rest. And yes, only Khalil ur Rehman Qamar can have the audacity to kill off the main protagonist in her ego and leave the hero pining for her forever. Strong characters and strong actors to portray them, Mohabbat Tumse Nafrat Hai emerged as a winner in the end.
Farooq Rind's direction escalated to a level next in the last few episodes of the drama. Each expression, each dialogue and each character appearance was on point. The story that went haywire in the starting episodes, bounced back impressively when it neared the climax. The only complaint we have is that the story could have been brought to an end earlier without wasting so much time.
Imran Abbas, Ayeza Khan and Shahzad Sheikh stood out as the highlight of the entire drama along with the supporting cast. Yes the costumes and situations went overhead a few times but all is well that ends well and the ending for Mohabbat Tumse Nafrat Hai came out as amazing and that's what matters.
Mohabbat Tumse Nafrat Hai episode 25 review: We're hooked once again!