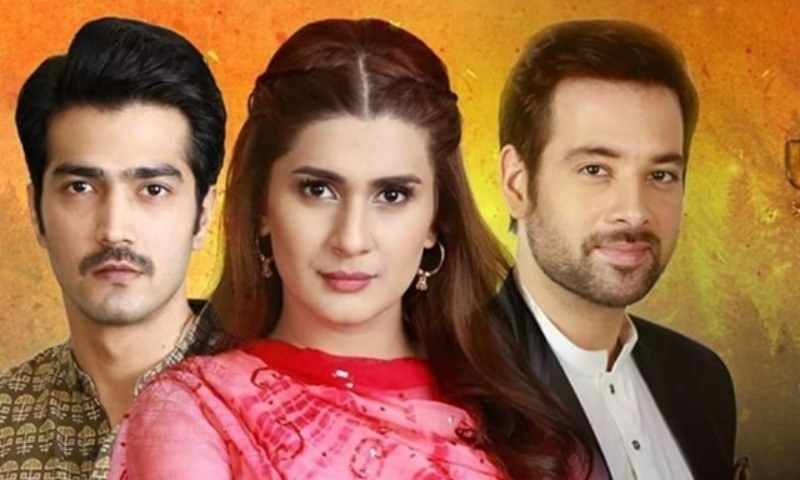 The drama needs to end soon before the plot starts to become a drag

Our Tuesdays are solely booked for Alif Allah aur Insaan for its ever interesting story going that just seems to be getting better and better. However, this week we were in for a teeny bit of disappointment as the drama offered no significant development but rather seemed to drag. Yet the brilliant performances delivered by Imran Ashraf as Shammo, Ushna Shah as Reena and Shehzad Sheikh as Basit, we were hooked to it till the very end.
This week we saw Reena announce to Nawazish Ali (Farhan Ali Agha ) that she was pregnant. However, since he has just kept her on the side for his own pleasure, Nawazish Ali saw no excitement in the news and demanded her to get rid of the child which may not even be his.
Quite hurt by his words, Reena went over to seek comfort in Shammo, who didn't even take a minute to forget whatever she had done with him and how she had treated him in the past. The conversation between Shammo and Reena were actually the highlight of last night's episode. Shammo tells Reena that men like Nawazish Ali are rotten and if she wants to keep the baby then she should, its her right.
Despite the fact that Reena was overblown with pride and her accomplishments, she was warned by everyone. However, now she is harvesting the result of when she sow and after being rejected by Chaman Begum as well, she doesn't know what to do and where to go.
Read : Alif Allah aur Insaan episode 25 review: Unnecessarily stretched
It is these lessons of life which makes Alif Allah aur Insaan a delight to watch. However, the drama has reached a point where all the characters rather find their purpose or else it will seem the plot is revolving around in circles.
Basit is ready to marry Nazneen (Kubra Khan) who is staying with Zimmel (Nimra Khan) at the moment. But there was a bit of reluctance that Basit showed while bringing Nazneen home and now it waits to be seen how things will fall into place for all of them. Also Nazneen's father has been abroad for some time now. Let's see how he reacts to the situation once he's back.
Overall, direction by Ahson Talish in this episode was flawless like always. Ahson, without a doubt, is a master of his craft and one of the very few directors who makes sure that his actors actually convey the meaning and expressions of the characters, even if they speak little. The story, however, needs to wind up now, before it becomes a drag.
So with Rani about to become a mother and Nazneen all set to marry Basit, let's see if both of them find what they've been looking for. Don't forget to watch Alif Allah aur Insaan every week at 8 pm only on Hum TV.