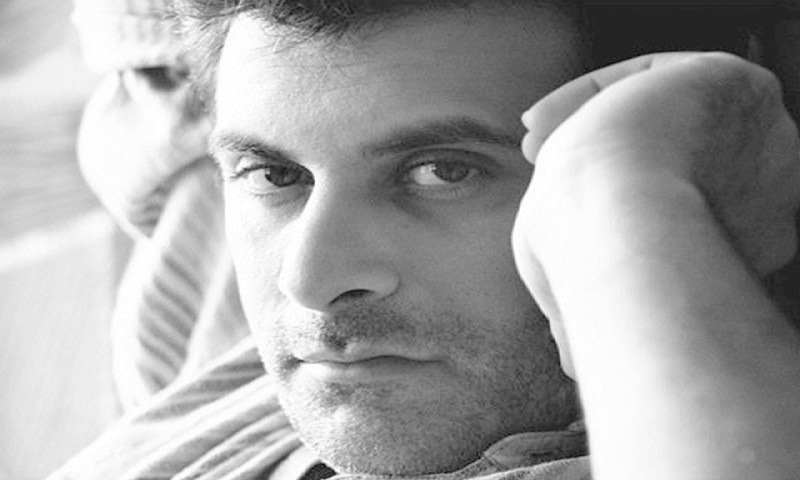 Inspired by real life events, Bhook will feature Zhalay Sarhadi, Shamyl Khan, Saleem Mairaj & others in prominent roles

The dynamics of filmmaking in Pakistan have certainly changed owing to the revival of the cinema industry in the country. Filmmakers are now focused on creating quality content rather than churning out one mindless movie after another. Industry veterans and foreign professionals are looking forward to investing in Pakistan's cinema industry due to its growing reach around the world.
In such times, it comes off as a great news, that veterans on the home ground too look at the film industry within, rather than focusing across the border or foreign projects. Shamoon Abbasi, a name that needs no introduction when it comes to Pakistani television and films, is all set to venture into feature length filmmaking with his upcoming project, "Bhook".
Shamoon Abbasi to release his short film Qassab on social media only
Shamoon Abbasi already has a string of successful telefilms, plays and short films to his credit, but it will be the first time, this veteran actor/director will be venturing into feature length films. "Turning to direction after a 6 years gap," Abbasi comments.
As Shamoon tells HIP, "Bhook, the film, is inspired by real life events that will send chills down the spine once they materialize onscreen." Adding further to the information, Abbasi mentions his film to belong to the romantic-thriller genre and stars Zhalay Sarhadi, Shamyl Khan, Nauman Jawed, Imran Rizvi, Shamoon Abbasi (himself), Sherry Shah, Mohammad Ahmed, Kanwal Nazar, Saleem Mairaj and Mahroosh.
Currently being shot and worked upon at a good speed, Shamoon is looking forward to revealing the film's first look posters soon enough while the film's official release is planned around Valentine's Day next year.
Bhook, according to Shamoon, is a registered title for the team since last year. Another production house had been working on a film with the same title and another cast, but the name has now been registered by Shamoon and co., for their upcoming film that has been produced by Majid Khan and an Amsterdam based production house.
Shamoon Abbasi has a lot to say on the film industry
With an interesting cast lineup and Shamoon's direction, Bhook seems to be an interesting addition to the cinema industry in the country. Lets see how the audience receives a romantic-thriller in Pakistan. Here's wishing Shamoon and co., all the very best for their upcoming venture.