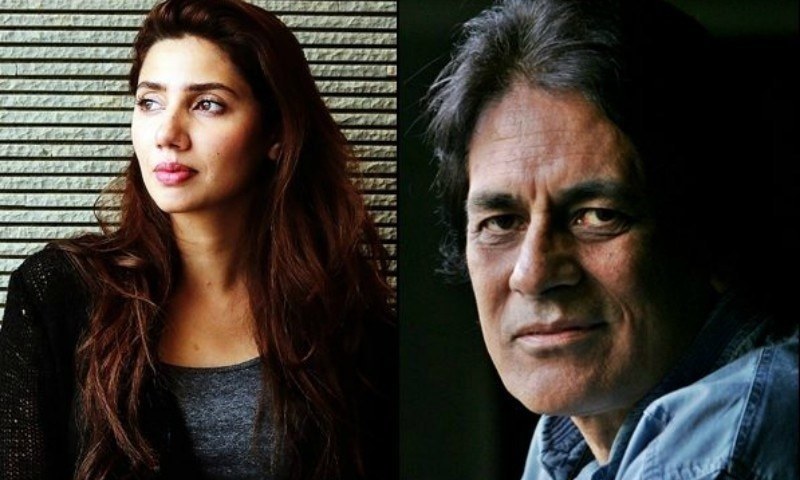 In an open letter to the society, the showman reveals all about his upcoming movie on social injustices and everything
There are a few filmmakers who don't make movies to earn revenues. There are these people who create a film, to ensure they can make the audience think. And Shoaib Mansoor happens to be one such industry veteran in Pakistan.
The true showman, Shoaib Mansoor, creates thought provoking masterpieces to help society understand the injustices it is living with. His projects help stir thoughts and awaken the masses. He has shaken the foundations of the society with his previous films and now, with his upcoming movie Verna, Shoaib Mansoor is once again gearing up to shed light on the tabooed topic that rape is.
And so, here is the man himself, in an open letter to the society, discussing why he felt the need to actually create something like Verna and talk about rape.
Having penned down his thoughts for a leading daily, Shoaib Mansoor wrote;
"Rape is one of the most prevalent and ugly forms of crimes against women in Pakistan. Although the women's movement has tried to grapple with this scourge and worked with the law makers as well as the law enforcing agencies, the mind set of the society remains the biggest challenge that needs to be tackled. According to Human Rights Commission of Pakistan one woman is raped in Pakistan every two hours. Globally Pakistan has been ranked third from the bottom as the most dangerous country for women in the world."
Read: Watch Mahira Khan go from meek to menace in this extraordinary trailer of Verna!
With Verna Shoaib Mansoor seems to be focusing on how rape is being used as a tool by the powerful in the society to humiliate and invoke fear among the vulnerable; as he feels that smaller initiatives like awareness seminars, television shows or NGO activities have not made any headway in changing the mind set of the people.
Adding further, Mansoor wrote, "A mega initiative is needed to jolt the society out of this frame of mind. Every sector of the society needs to take on the responsibility to shift the current mindset and the law enforcing system to start working. With the thought that a feature film on this sensitive issue can make more impact than years of struggle through smaller interventions on TV or by NGOs, I have made this effort and named it Verna."
"I have chained all my three films together since they all deal with women empowerment, 'Khuda Kay Liye Bol Verna'. I sincerely hope it will not only spark off the process of shifting people's patriarchal mind sets but will rejuvenate the movement against this crime. Most of all I hope that it will at least make women reflect that rape does not rob them of 'honor', it is something they earn and no one can snatch it away from them'.
We completely agree with Shoaib Mansoor on his thought process. In fact we feel that in Pakistan, if any filmmaker was apt to create a film that talked about the tabooed issue of rape, it would be Shoaib Mansoor without a doubt.
Talking about what prompts him to make unconventional movies, Shoaib Mansoor wrote,
"My films reflect the anger that I feel on social injustice of all forms. So every time I am about to embark on a film it is my anger that drives my movement of thoughts not the hunger for success and money".
Read: Praises pour in for Mahira Khan and Verna's trailer from Pakistan and Bollywood!
Quick to also point that he had nothing against pure entertainment movies and was quite happy to see Punjab Nahi Jaungi and Na Maloom Afraad 2 doing well, Mansoor not only praised the cinema industry but stood by his point that it would be good to have someone who would bring about something thought provoking for the masses, hoping he succeeds in his bit with Verna, releasing on 17th November 2017.
.1: https://www.instagram.com/p/BYfv3pIHTiA/?taken-by=mahirahkhan