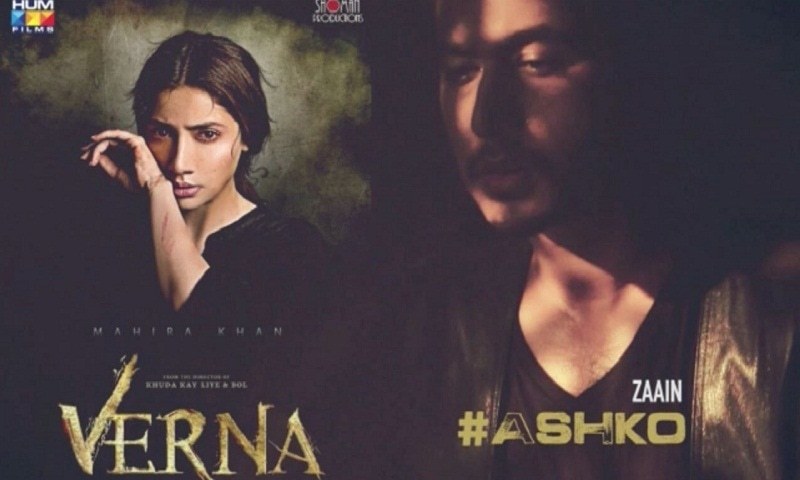 Remember the song Chue Chue from back in 2009? A young singer crooning this romantic number that clicked with everybody almost instantly and also won him a LUX nomination? Yes, that's where Zaain ul Abideen shot to instant fame and dominated the charts for weeks.
From there onwards, Zain-ul-Abideen became a household name, a pop icon for the youth. Zeal, Zaain's debut album that released in December 2010, was produced by Shani Arshad, the finest the industry has to offer when it comes to music. Definitely this guy's potential was spotted and he moved onto be associated with brands like Coke and Pepsi to name a few.
Zaain has remained on the musical front since his debut album and has been making beautiful music and heart tugging melodies in his unconventional style. And now it was about time the young lad experimented with playback music and what's better than to debut in a Shoaib Mansoor film that stars the top actress Mahira Khan in the lead.
Collaborating with Bollywood music producer Gulraj Singh, Zaain created the beautiful melody for Lamho. The song, when presented to Shoaib Mansoor, was instantly picked up by the showman for his film Verna, with only a minor tweaks in the lyrics to suit the situation in the film. Lamho will now be presented in the film as Ashko, a song well suited to the film's climax.
It might come as a new for people, but Zaain ul Abideen, was first contacted by Shoaib Mansoor while he was hunting for a vocalist for Hona Tha Pyaar in his film Bol. However, things couldn't work out back then but now, Zaain has debuted in the world of playback singing and by the looks of it, this young lad is definitely going places!
Verna Music Review: Intense, Poignant, Beautiful and Outright Powerful!