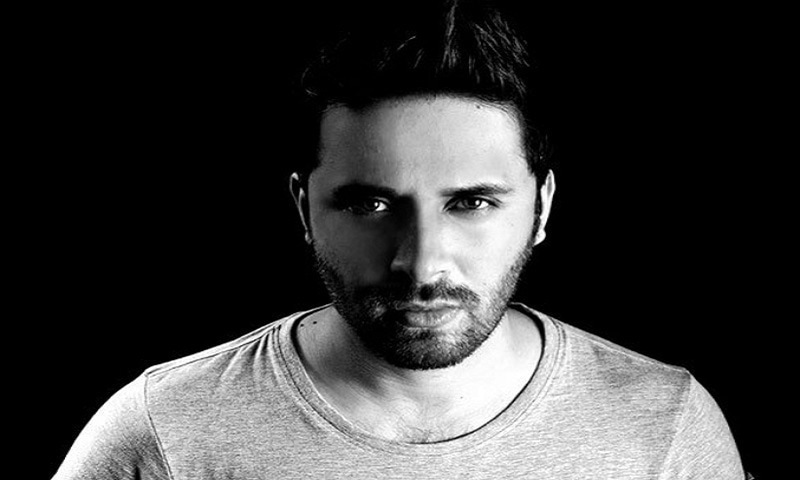 There's a gorgeous new hottie on the block and we've taken immense liking to him! Yes guys, its none other than the up and coming actor Haroon Shahid. Although Haroon has been here and making a lot of music (most of which we love), its his cinematic debut alongside Mahira Khan that has propelled him into instant limelight.
Of course when you get to debut in the film industry opposite an accomplished actress (for a change) and under the banner of the most professional and veteran filmmkaers, stakes are high. People have expectations and the burden of those expectations at times overpowers performers and their performances.
But not Haroon Shahid! This happy go lucky musician is at ease working alongside Mahira and is now promoting their upcoming film Verna in full swing. HIP got a chance to meet Haroon during such promotions and here's what we found out this charming guy and of course his first cinematic venture.
Wondering how Haroon ventured into acting while he pursued music with his band Symt and of course Coke Studio, Haroon confided in us with what he always believed in life himself.
Haroon Shahid all set to make his movie debut opposite Mahira Khan?
"I always tell people, anybody who wants to pursue a career in acting or singing, regardless of who you are performing for, they could be six people or a big crowd, you have to always be at your best. You never know who those six people could be, they might just go and tell people that we heard this person and he was amazing and you get work. My friend once asked me how I would become an actor and I had said because I am a musician so yeah, it would work this way," Haroon shares.
So yes, Haroon has turned to acting. But he's made music for the film as well. Is it because his character required him to do so or did he utilize his multiple talents on the film's platform?
Sambhal Sambhal Kay, the romantic track from Verna is now out!
"It is a part of the character," says Haroon. Adding further, he explains, "It is who this guy is and it's very much important because it shows that he is an exposed part of the society as well. He sings and that's a good thing."
On working with Mahira Khan, who is now recognized as an international icon, we had to ask Haroon if he was nervous or did Mahira's experience rubbed off on him, making things easier.
"There was no awkwardness when it came to working with Mahira. I had an idea about Mahira is, how she talks and how she thinks, she's always on television here and there, interviews, selling biscuits and soaps, so yeah, I knew her that way. But yes, it also made me realize that I was working with somebody who had accomplished a lot and I had to try to be equally good," adds a now-confident Haroon sitting alongside the lady herself.
Verna's release is just round the corner and confiding in us, Haroon tells us that he's wonderfully excited but feels nervous at the same time.
Enjoying his star status with all the promotions, Haroon indulges his plans to work more, just for the love of it. "For me, it isn't about becoming a hero or anything. I just want to do whatever is right for me I just want to work.