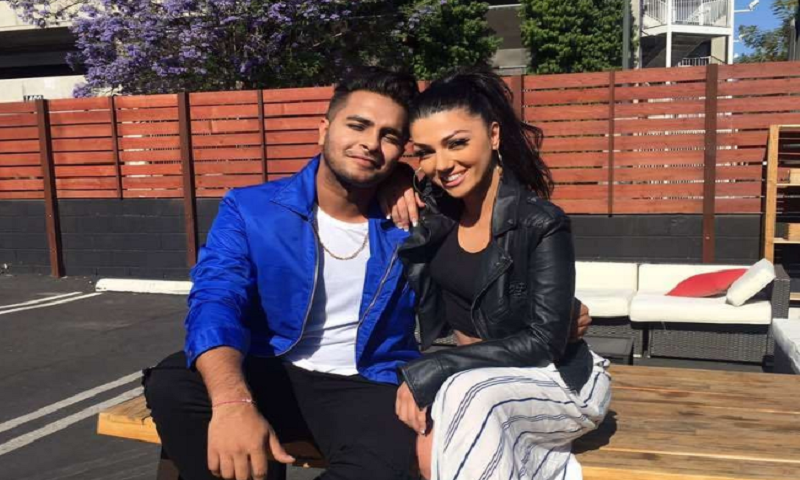 With an amazing music arrangement, Asim's clear vocals & the overall feel of the video, *5am* is an enjoyable experience
Asim Azhar, the young singing and acting sensation of the country, is back on the block once again and this time he's taking us to Hollywood. With his latest track, 5am out now, Asim Azhar has created quite a stir in the audience with an amazing song and an equally impressive video.
Asim surprised his fans by releasing his new song on his birthday and surprised we are. Directed by Jesse Ray Diamond and feat. Upside Down, 5am is an out and out treat for all Asim fans.
The song starts off with a very catchy beat that'll make anyone want to dance as we see Asim Azhar sitting next to a beautiful girl (probably his girlfriend in the song). The perfect blend of the upbeats, music and Punjabi lyrics makes the song pretty enjoyable. From what we can comprehend after watching Asim's 5am video, the song portrays a couple in midst of some relationship crisis and how they long to be together despite their differences.
Asim Azhar spills deets on upcoming single shot in Hollywood
If you observe, the scenery behind Asim in the video is simply breathtaking; the Beverley Hills magic shines clear. With an amazing music arrangement, Asim's clear vocals and the overall feel of the video, 5am is one enjoyable experience.
Within just three days 5am has managed to collect more then 58 thousand views on Instagram. The fun music and hip lyrics surely make it a win- just Hollywood style!