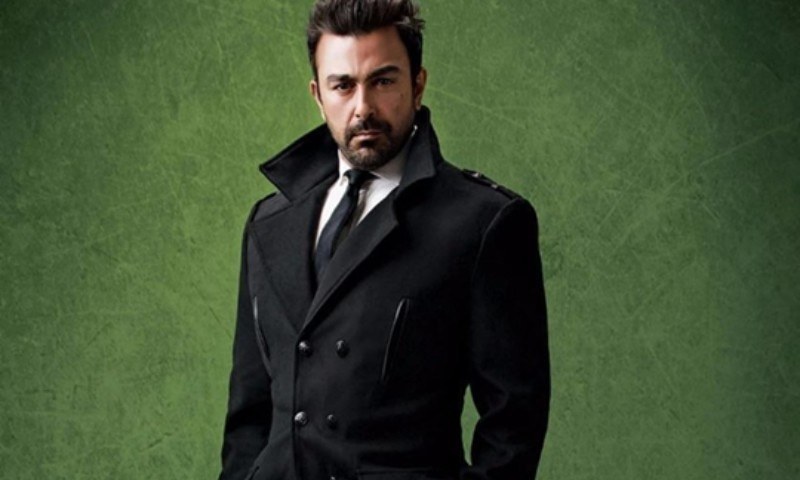 The trailer of Shaan Shahid's Arth excited a lot of people. With a sleek and modern look, it has attracted a lot of glowing reviews. Moreover, it proves that that Shaan still enjoys a massive fan following. The whole cast of the movie, is in London where they are busy giving Arth the final touches. In his interview with BBC World, Shaan spoke eloquently. He spoke about the movie and also shed light on the simmering tension between Pakistan and India.
We cant help but appreciate Shaan on selecting a wonderful costumer designer. From his attire to his body language, everything oozed a powerful image.
On being questioned by the host, Geeta Krishna Murthy about him doing a remake of a Bollywood movie by the same name, Shaan highlighted similarities between the two neighbours.
"We share a lot of things together, same language as a lot of Indian films are made in Urdu and I felt that there has been a lot of tension between India and Pakistan for a long time and its high time the cultural side should take over and start building bridges together".
Read : Mahesh Bhatt calls Shaan Shahid's Arth "A stunning looking film
Further he added,
"For me it was important because I loved the classic Arth which Mahesh Sahab directed so when I saw the film I felt that maybe we could collaborate on something together and bring both the industries to a different level".
With rights of the movie acquired from Mahesh Bhatt, and Shaan emphasized how he took the basic concept from the original movie but played around with the screenplay.
However, the headliner of the whole interview came when the host asked about his absence from Bollywood.
"I feel that there is a lot to do in Pakistan right now as far as films and music are concerned, I am needed more in Pakistan than in India because there you have great actors who are churning out good films and if I opt to go there then who will do anything here?"
Read : Dear Saif: Don't mess with Pakistan!
He was quizzed about Fawad Khan's appearances in Bollywood, on which he responded,
"Fawad hasn't done many films in Pakistan but has done more films in India, so we don't want to leave out the Pakistani film fraternity and want it to emerge on the map of global cinema as I feel there is a lot of room that we can come up with our own talent and bring our own films"
A advocate of love between the two nations Shaan also added that with Arth he could help in bridging the gap between Pakistan and India as it is the first collaborated movie between India and Pakistan. He further stressed that Pakistani movies should be released in India.
Mahesh Bhatt has already endorsed the film. For the rest of us 21st December 2017 is the day at the cinemas as both Arth and Rangreza release.