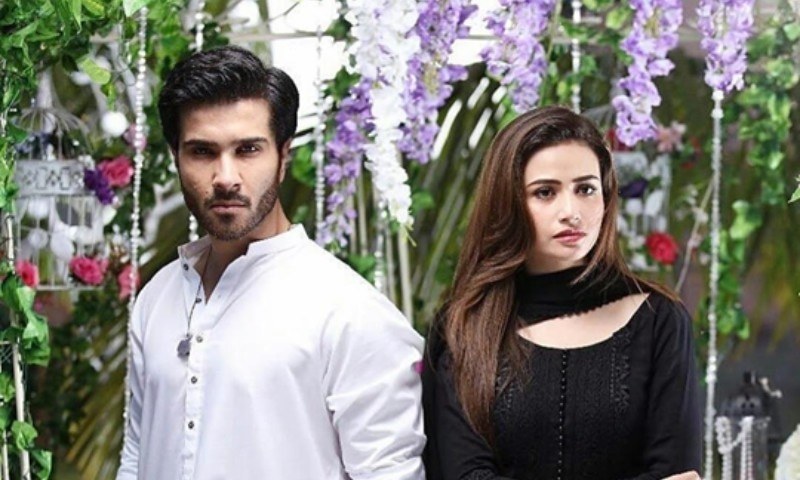 Feroze Khan has proved with ease that he's a versatile actor

Ever since the news circulated for Anjum Shehzad's Khaani there were a lot of speculations and of course excitement amongst the audience. The play starred Feroze Khan and Sana Javed in the lead and the teasers raised expectations, establishing Khaani as a popular drama, even before it aired.
And so, the first episode aired last night, and believe us, we haven't witnessed an hour passing away so quickly. Khaani managed to keep us glued to our television screens from the very beginning till the end. An amazing start; hands down!
Asma Nabeel has kept the theme of Khaani very realistic and relatable. In this day and age, those with power consider it their right to own just about everything and get away with anything they do, without giving anyone a chance to mess with them. And that is what Khaani has sought to address from the very start. We're hooked because we actually want to see how this one ends.
Read: HIP Lists: Reasons Khaani on Geo TV will make your Mondays better!
Khaani revolves around a girl named Khaani lovingly. Sana Javed plays this titular character, a girl, who belongs to a very loving family. Khaani has two sisters and a twin brother called Sarym (Ali Ansari) who adores his sisters and parents.
On the other hand we have the very rich Mir Haadi (Feroze Khan). Haadi travels along a full set of bodyguards because his father is an influential political figure and is about to contest the elections.
Now where Khaani is a little docile, her twin Sarym is full of life and very confident. There is a scene where Khaani witnesses a jeep hitting a rickshaw and fleeing the scene. Although her sisters want to raise a voice and complain, Khaani urges them to stay silent and not mess with anybody as such.
However, Sarym is not the one to take things quietly. As a matter of fate, Sarym meets Haadi and asks him to move his jeep out of the way so that he can take his car out. But this request upsets the arrogant Haadi, and he pushes Sarym away. And since Sarym too is young with hot blood flowing in his veins, the two get into a fight and it ends with Haadi shooting the innocent boy.
Drenched in blood, Haadi is quickly taken away by his guards to avoid a murder case. Our hearts went out to Khaani and her family as this particular scene brought back so many memories about young boys having been killed mercilessly in the cities over small feuds.
What will be the reaction of Haadi's father when he discovers that his son killed a boy and how will Khaani and her family bear this loss? All waits to be seen in the next episode of Khaani.
Read: Sana Javed and Feroze Khan look absolutely impressive in the first look of 'Khaani'
Khaani has excellent actors on board who have gotten in to the skin of their characters well. Mehmood Aslam despite appearing in a comedy like Bulbulay has always had that powering screen presence which makes us glad that he chose to play this role of a politician, which we have a feeling will be an integral part of the plot later on.
Feroze Khan is impressive as he is seen to be quite spoilt and selfish and we are glad he is choosing to appear in different roles. Even though it was the first episode, Feroze Khan stood out with his arrogant attitude and roguish nature.
Sana Javed is one of our favorites so it will be a pleasure to see how her character will evolve with time. Another actor who should be praised is Ali Ansari who manages to hold his own even if his character is killed in the first episode. We're a bit disappointed but hope to see him in other plays soon.
So off to quite an impressive start don't forget to watch Khaani every Monday at 8 pm only on Geo TV to see what life has in store for the simple and loving Khaani and the obnoxious Haadi.