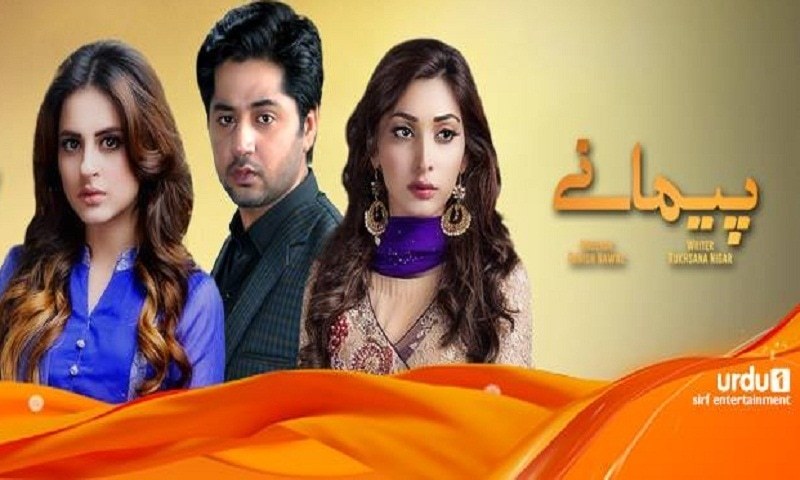 Paimanay; the story of love, relationships and envy begins tonight, Wednesday at 8pm

Although it gained immense popularity for airing Turkish content in the beginning, Urdu1 has now moved onto become one of the best channels in terms of local, original content. Urdu1, with its entertaining and social awakening dramas and programmes has been climbing up the ladder of success, hitting the top with absolute ease.
TV ratings: Urdu 1 tops the charts in Sept
Beinteha, Gustakh Ishq, Mujhay Jeeny Doh, and Baaghi are just a few of the amazing dramas that Urdu1 airs. And now adding to the list is the interesting drama serial Paimanay that starts tonight, i.e. Wednesday 8pm.
Saba Qamar's 'Baaghi' promo is absolutely riveting
Paimanay is the story of Seerat who pays heed to her best friend's advice that only turns out to be troublesome for her. With an interesting cast, we're eagerly looking forward to the drama starting tonight.
Paimanay looks like an interesting story of love and envy
It has an exciting ensemble cast including Fatima Effendi, Asim Mehmood, Asad Siddiqui, Imran Ashraf, Eshal Fayyaz, Laila Wasti amongst others
Paimanay will see Fatima Effendi in an interesting negative role
It's a Danish Nawaz production
Since we're looking for an interesting watch on Wednesdays, Paimanay seems to fill the wish list!