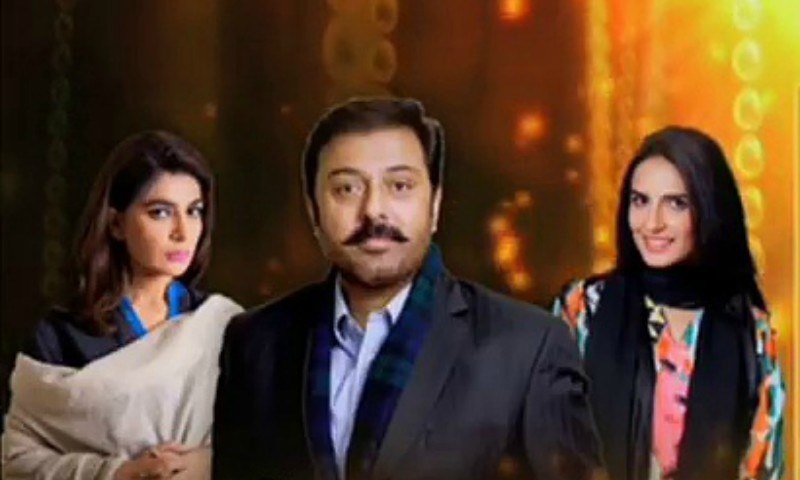 11 episodes down Noman Ejaz impresses as the Casanova Munib, a man involved with two women at the same time.
We have to give it to Noman Ejaz for being our favorite actor to date. Noman's career has spanned a long time but he's the finest we have produced. The veteran actor plays each of his character with ease and a finesse, that's only Noman's USP. From a lunatic to a powerful politician, from a protective father to a casnova, Noman Ejaz plays each role with ease. And this time its our beloved actor in TV One's Imam Zamin that has us hooked to this emotional story.
With Imam Zamin Zafar Mairaj offers a story which besides being intriguing has some very powerful dialogues as well. The lines, enunciated with so much passion by the actors touch the heart and you find yourself engrossed in the story, that feels a part of the real life only.
Imam Zamin is an interesting story with a string of veteran actors associated to the play. The legendary Shakeel and Sajida Syed play Munib's (Noman Ijaz's) parents. Iffat Omar plays Hina, Munib's first wife and Seher Afzal plays Haniya, the new bride.
Read: TV One brings tantalizing dramas and a pleasant surprise for viewers
Haniya is a very young and gorgeous girl who comes to live with Munib's parents as a paying guest. Enters Munib, who has come all the way from Canada to see his parents, and falls in love with Haniya. Munib's wife and kids are already in Canada and now the guy falls in love with Haniya, who herself is attracted to him. Munib's parents however have no clue about the entire thing.
Now where Haniya is a sweetheart, we feel she is a bit foolish as well as she decides to marry Munib knowing very well that he already has a wife and is rather a charmer and has been sweet talking to both his first wife and Haniya as well.
Haniya begins to work for Munib while Hina gets suspicious because Munib hasn't been back to Canada for a while now. But Haniya, even though, she sees Munib talking to Hina, chooses to stay by his side. the twist occures when Hina decides to visit Pakistan and surprise Munib on his birthday but walks upon him and Haniya sharing a sweet moment together over cake.
With Hina now alert because she is a strong and a intelligent woman, how will Munib manage to fool her? Will he leave Haniya or will Munib further hide the truth? We can't wait to check out latest developments every Monday at 8 pm only on TV One.
As we stated earlier, Imam Zamin's cast is amazing and following a strong story and amazing direction by Shahid Zahoor, the drama has become a must watch. Brilliant on screen chemistry between Noman Ejaz, Iffat Omar and Seher Afzal and of course Zafar Mairaj's well written and well executed story makes Imam Zamin a favorite for sure.