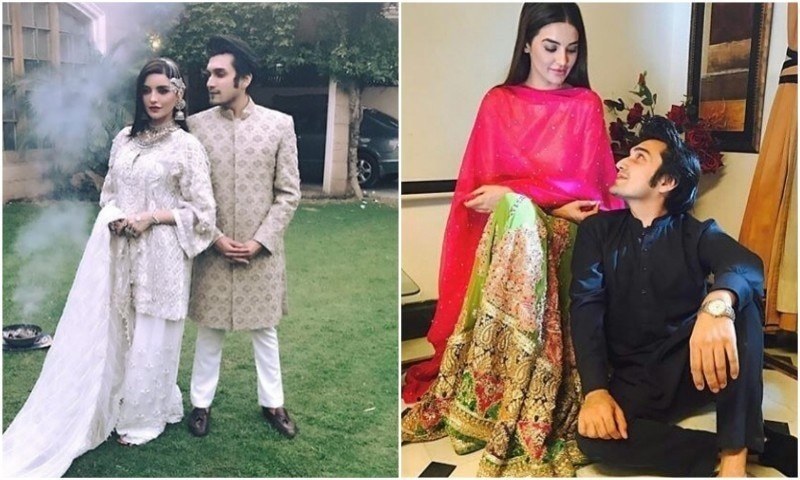 Junaid wants to whisk away Saad's love. Will Saad let Hani go without a fight?

Shayyad, kicked off to an exceptional start last week. We were looking forward to the drama for a number of reasons but it seems Shayyad has exceeded expectations right from the beginning. The drama has touched the chords of our hearts and we're rooting for Saad (Uzair Jaswal) from the very first episode, even though we have an idea that his love for Umme-Hani wont be returned in the same way that he hopes for.
The first episode introduced Saad's and Hani's relationship more than their characters. What we really liked about the play is the fact that a guy is choosing to play the passionate dreamer this time which means he will perhaps have the courage to stand up for what he loves. Hani, is not the typical girl. Even though she has lost her parents at a very young age, Hani is a level-headed, very strong girl, who likes to keep to herself. In all these years she has lived with Saad and his parents, she has made only a good friend in Saad, who in turn adores her.
Shayyad, is an absolutely lovable tale. There is Saad, who is ready to do everything and anything for Hani. Hani has lived under the family's wing all her life, but suddenly her own khala (who never made much of an effort to stay in touch) wants her son married of to her. But is Hani ready? She confides in Saad who'll set the scores right for Junaid.
Will Junaid and Saad get into a tussle over Hani's will? How will Saad keep his promise to Hani to let her live in his house forever? Will we get to see more of Hani's personality? Tune in to Shayyad, tonight only on Geo TV.
Uzair Jaswal has outdone himself in Shayyad. He owned the first episode and by the looks of it, he'll own all others to come as well. Shayyad is the perfect execution of a beautiful story. Syed Ali Raza (Usama), the director, has ensured each character comes out onscreen with an individuality of his own and that we believe, along with the passionate story is the USP of Shayyad.
Shayyad; a beautiful tale of love and unfulfilled desires begins tonight at 8pm only on Geo TV!