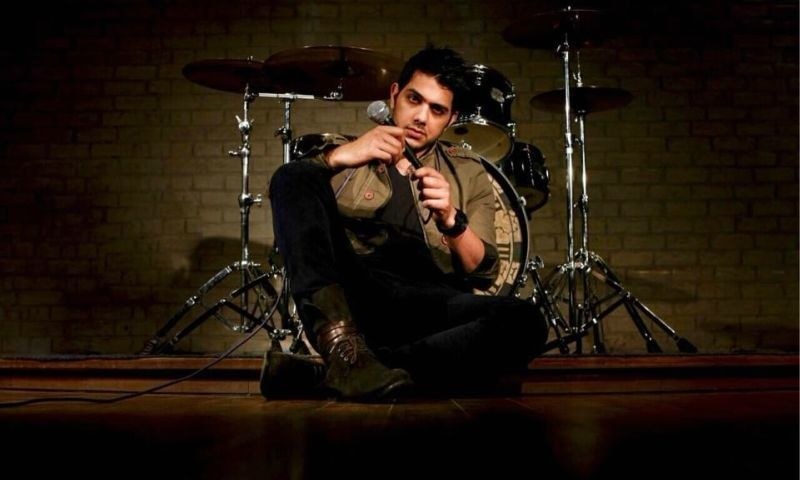 The musician /actor played a round of Rapid Fire with HIP!

It is never easy to find success and be appreciated in two different fields. But Goher Mumtaz is one such personality who enjoys the love of his fans both as a musician and an actor. Being the founding member of the band Jal, which consisted of Atif Aslam as well as Farhan Saeed as lead vocalists at one point, there came a time when Goher decided to try his hand at acting. Before you knew it, he signed his first play Kountry Love. Today, Goher is busy appearing in one play after another, with his portrayal of the psychotic Adil in Ghayal, which even got him a best actor award last year, these days he is quite busy in appearing as the humble Asad in the drama Faisla.
So with us enjoying watching Goher in a positive role , we decided to get in touch with the star to have a bit of fun through a rapid fire of epic proportions, for you to read and enjoy!
Read : Goher Mumtaz creates a beautiful melody with the OST of Faisla
1. Where were you born?
I was born in Lahore.
2. Are you an only child?
No, we are two brothers and two sisters .
3. Who inspired you to be a musician?
Well, it was a combination of nature, love and the music I used to listen to at that time, which included Nusrat Fateh Ali Khan Sahab, Junoon and Vital Signs.
4. Three qualities you hate about yourself?
That a guy can't be so good at acting, music and a husband (chuckles). But on a serious note, I feel that I am soft hearted , a courteous person who would go all the way to do things just to make others happy. To some extent I'm an introvert and I take that as a quality because it results to spending the same time being constructive and it helps me to focus more on myself.
5.Last book which you read?
Rumi
6. How did acting happen?
Atv had contacted me to do a serial back in 2010 and I was least bothered to do so as I was engaged with music and most of the time was on tours. Then Nina from MD productions offered me a lead role in Fahim Burney's serial Tanhai. From there I guess fate bought me here.
7.Favourite holiday spot?
Istanbul and Skardu.
8.Facebook or Instagram?
Instagram
9.If you had any superpower, it would be..
To fly.
10.Major turn offs?
If a girl doesn't carry herself properly, dishonesty and unproductive talk.
Read: Can't Wait To See Gohar Mumtaz Back On TV? Neither Can We!
11. Did you think that Adil from drama Ghayal would be so appreciated?
I am overwhelmed by the response Ghayal received and now I am more widely appreciated for my role in Faisla. It was a 180 degree turn from playing a psychopath to an innocent, lower middle class romantic. Plus It is really hard for a singer to be accepted as an actor but Ghayal did wonders for me and so is Faisla for which the credit goes to IDream and ARY. I have been in touch with them since the last 4 years. I also want to thank my audiences for making these two plays a major hit.
12. Describe your character Asad from Faisla in three words.
Romantic, strong, innocent.
13. How are the two characters different?
These two characters are totally opposite and that's the kind of move I was looking for after Ghayal. I wanted to do a positive and a sympathetic role.
14.Favourite food?
Nihari.
15.Best advice received till date?
Talk less, observe more.
16.If not a musician/actor, you would be...
An air force pilot.
17.Night owl or morning person?
Night owl.
18.Three things you can't live without?
Guitar, phone and car.
19.First thing you look in a person?
Eyes
20.What is next for Goher, the actor.
I am going through some very exciting scripts, looking for an interesting role and will wait to sign a project which is substantial and has plenty of acting margin in it.
So, there you have it guys , a fun interactive session with the wonderful Goher Mumtaz!