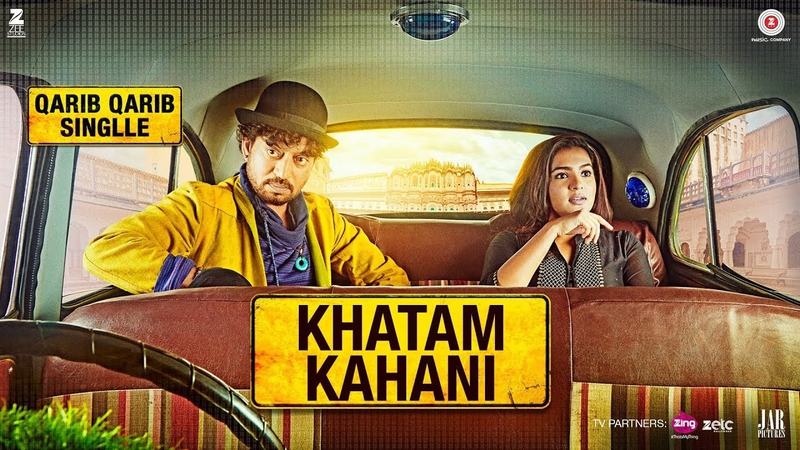 There aren't many LOL (literal sense of the phrase) moments. But Yogi (Irrfan) and Jaya (Parvathy) will provide you with plenty of opportunities to smile along. In the mould of the highly acclaimed Piku, Qarib Qarib Singlle is a love story of 2 middle aged individuals, who are very different in their professional & personal lives.
Jaya, plays a widow who is obsessed with her work, and her personal life is all about people pleasing. She is either babysitting her friend's cat or kids. Her demeanour at work is entirely at odds with her behaviour with her friends. At work, she is confident and self assured. In her personal life, she is full of self-doubt. Whereas Yogi is confident on another level. He is blunt, sharp witted, nosy and manages to get people to do things for him. He wears red and yellow jackets. But the costumes are an addition to the character, not simply used to depict who Irfan is.
Jaya and Yogi, meet through a dating app. Initially Jaya is a bit put off by Yogi's in your face attitude. But fed up from her boring life, Jaya decides it's time to break free. They embark on a journey to meet Yogi's three ex-girlfriends. Through this journey, the past of Jaya also comes to the fore. A love story happens without the usual glitz and glamour attached to all Bollywood love stories. For me, it was refreshing.
While, it is a travel film, the movie is entirely focused on story telling. The director while making use of all the picturesque beauty of India, manages to keep the story about the two lead characters. The clear winner though is Malayalam actress Parvathy Kottuvatta. We have seen Irrfan pull of amazingly challenging characters before. But for her bollywood debut film, Parvathy, played to perfection the role of an independent women, who still is somewhat vulnerable. The story focuses on her journey a lot more and invests time in explaining behaviour through her past.
The movie revolves around the interaction between the two lead characters and every day happenings. Dialogues like, 'meri photo group per na dal kar', 'tum to Angali se Angelina Jolie ban gaie', 'tumhari dosri tumhari chothe ban jaaeygi', bring freshness and genuineness to the film. There is a sequence where Yogi is talking about biryani and raita. It embodies the whole character. As for the serious dialogues, a lot of things are left unsaid and that is the charm of the movie. Songs apart from a lovely track from Atif Aslam Jaane De, are aptly underplayed.
Will Jaya look past the annoying habits of Yogi, and become her chothe ya pachnvi? Watch the film to find out. Or if you think you already know the answer, watch it to find out how it happens in the climax. It's worth your money. It wont leave a lasting impact on you but you'll leave the cinema smiling.