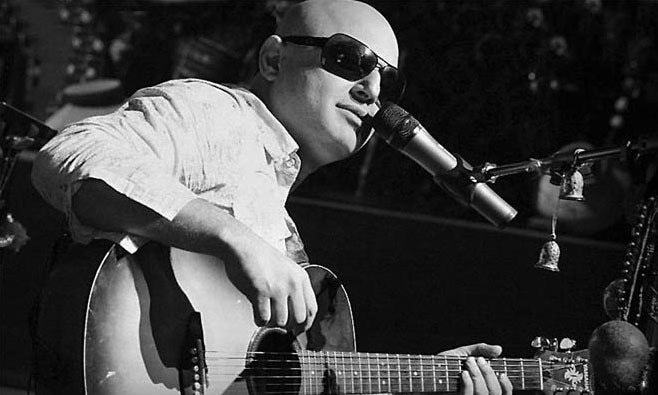 The song was part of a Bollywood movie Main aur Charles in 2015, and yet the video is releasing now with a fresh feel
Ali Azmat is a name that needs no introduction. The singer with his massive fan following is not only famous in Pakistan but across the border as well. Ali's stints in Bollywood, when he sang Garaj Baras from Paap received critical acclaim from the critics and fans in the industry. The singer then gave another two hits for the film Jism 2 as well as for Randeep Hooda's Main Aur Charles, the video teaser for which has recently been released.
Yes, Main aur Charles is an old movie, in fact the film released back in 2015 but the music video for the song Main To Yahin Hoon from the film is releasing now. The video for Main Tu Yahin Hoon has been directed by Amaan Ahmed and features the Bollywood star Randeep Hooda in the recently released teaser.
Read: Ali Azmat sings for Indian film 'Mein Aur Charles'
The song was seen as part of the movie, picturized on situations but will now feature Ali Azmat in the video with a voice over by Randeep, which by the way sounds amazing .
Another thing that we love about the teaser is its feel. The reality hits you hard with the song as the film too was inspired by true events and told from the perspective of respected Indian cop, Amod Kanth who handled the notorious case of serial killer, Charles Sobhraj played by Randeep in the film.
Even though the movie itself did not do too well , Ali Azmats vocals did impress .
Talking about the teaser, the director has done a good job as it immediately draws you towards the video despite the fact that Ali has not sung it, but can be seen wearing shades in snippets while Randeep narrates.
Expected to release soon we are very excited to see the latest video of Main To Yahin Hoon which will give us a chance to see our two favorites Ali Azmat and Randeep Hooda together in one frame ( hopefully).