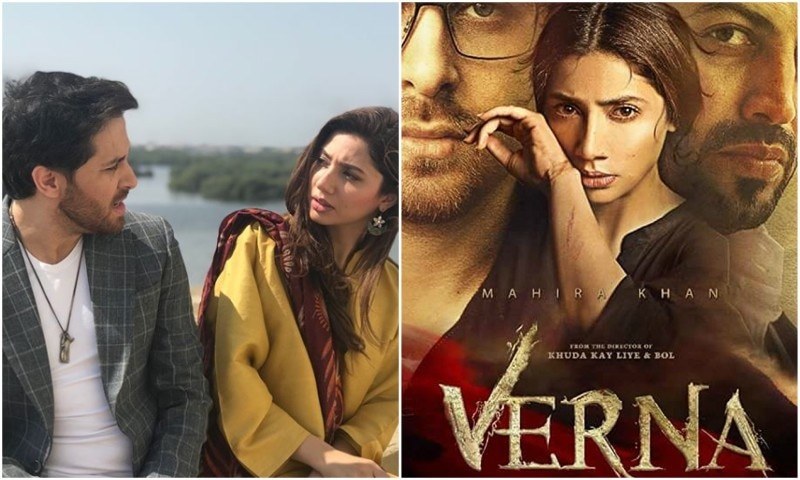 Mahira Khan's Verna is all set to release on the 17th of November worldwide and promotions for the film are going on in full swing. Mahira Khan and Haroon Shahid have been making public appearances, visiting campuses and giving interviews arising the public's curiosity about the film and why Mahira pummeled the man in the tub, one blow after another, in the teaser.
We're loving Mahira Khan's avatars while she promotes her film. But what is best is the fact that the leading actors for Verna are using the platform not only to promote their film but also raise awareness about the much needed issues of rape and harassment too.
Karachi, Lahore and Islamabad, Mahira and Haroon have taken over Pakistan talking about why the crowd needs to go see Verna and learn what they're missing out on.
Selfie games are right on point as the crowds cheer their favorite stars and their upcoming movie!
And the audience is going crazy for Mahira, the star of the show!
But it isn't all fun and games. Mahira is very serious when it comes to why she chose Verna. The lady has been speaking about rape and abuse, using all platforms, international and domestic to raise awareness and do her bit, as much as she can.
"My conduct does not allow anybody to harass me," Mahira Khan talks about harassment in a recent BBC interview
The trio even took over the PSL draft event in Qaddafi Stadium Lahore and had the sports crowd excited for the film.
Amongst the regular promotions, what comes as a pleasant surprise is how Mahira's friends have been pouring in their support and promoting her film alongside. Shehryar Munawar, Mahira's Munna sent out this loving message to his fans to go watch Verna or else
And that's not it, even Hamza Ali Abbasi rooted for Verna in the typical Noori Nath style. And you cannot seriously ignore Mahira's juttni style aahos. Here's your exclusive look at Mahira and her role in the upcoming flick!
Friend Shahbaz Sighri's Power Di Game rap is fun too!
So yes, you guys too go watch Verna because not only will it be a total kickass movie but will also open your eyes for what you really need to see in this society! Verna hits cinemas on 17th November, have you made your bookings yet?
Praises pour in for Mahira Khan and Verna's trailer from Pakistan and Bollywood!