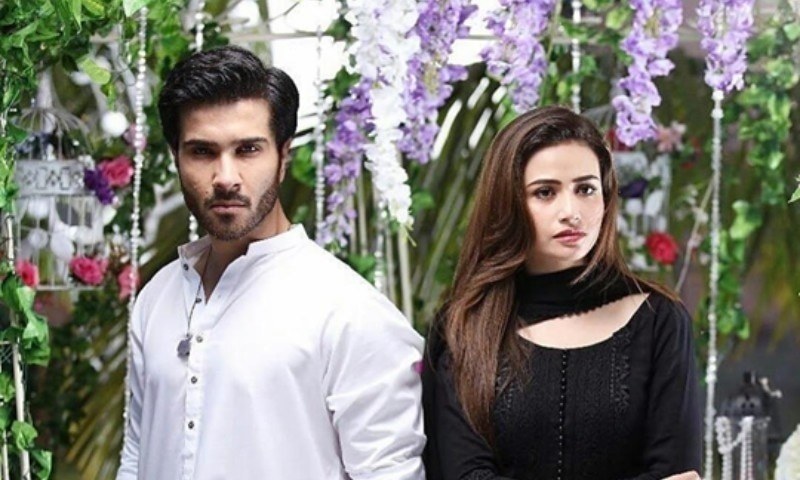 Ever since the news spread that Anjum Shehzad was gearing up to direct a TV play with Sana Javed and Feroze Khan in the lead , there has been a lot of excitement in the air for Khaani especially more so after its teasers were released because lets face it the story penned down by Asma Nabeel is indeed a gripping one with both acting , production by 7th Sky Entertainment owned by Abdullah Kadwani and Asad Qureshi not to forget top notch direction . So with two episodes down and with us impressed by it already it seems we are not the only ones who are in love with Khaani as even the audiences cant seem to get enough of Geo TVs latest offering!
Now how do we know this ? Well because it is always interesting to read the audiences comments related to any particular drama as that is the direct sign of whether the drama is doing well or not.
Read : Khaani episode 1 review: A story of family, loss and love
And as far as the feedback of Khaani is concerned, which by the way is a signature play of 7th Sky Entertainment, it seems viewers are highly impressed and getting involved with the story line as read in some of the tweets by the fans of the show.
With the second episode having aired last night there were some who got so involved in episode one that they felt emotional watching the second episode where news was to be given to Saryms family that he had been killed !
Besides the story , even the two lead actors , Feroze Khan as the stubborn Mir Hadi and innocent Khaani played by Sana Javed are being liked in their latest role as well as for being paired with one another.
And if praises from Pakistan weren't enough for our Feroze Khan it seems he has a fan in India as well who tweeted ,
So off to a good start , don't forget to tune in every Monday at 8 pm only on Geo TV.
It is very seldom that one gets to see a play which raises such enthusisam amongst the audiences even before its first episode is aired! But it seems such is the power of the team behind Khaani consiting of director Anjum Shehzad , writer Asma Nabeel and of course its two leading stars Feroze Khan and Sana Javed.