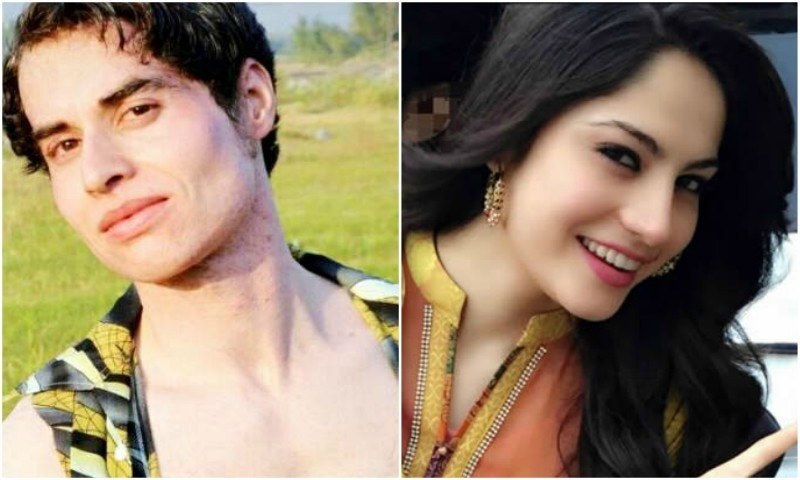 We're wondering if Neelam might just come out in her Dil Nawaz avatar and answer Khan for good!

Nasir Khan Jan, the man and his stupid attention seeking antics. Will he ever stop doing what he does? Why does he even do it? What's going on in his mind while he shoots those horrendous videos and posts them on social media?
And now a very recent video message for Neelam Munir by the same Nasir Khan Jan has held us in its grips. Khan claims Neelam Munir to be his very good friend and tells her that she should work with him as they both belong to same place and it will be beneficial for both of them.
But the most interesting thing is the fact that Khan further adds that there is something going on between him and Neelam Munir, which "they" cannot reveal at the moment. Khichdi is what he calls it and we're certainly intrigued!
Salam Zindagi Welcomes Nasir Khan Jan and Waseem Sheikh
Previously Nasir also sang a Lata Mangeshkar song in his video claiming that he could sing better than the legend. Sometimes he eats bananas and at times brings up certain challenges. This time it's Neelam Munir at his target and we are eager to know how the beauty will react to it once the video reaches her. Perhaps the actress will decide to come out in her Dil Nawaz avatar just for Nasir Khan Jan's sake and set him straight!