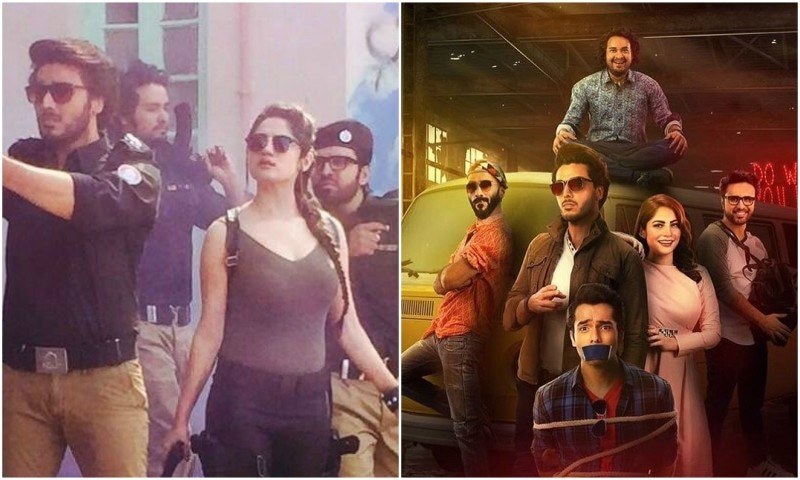 2017 has proved to be a good year for the Pakistani cinema industry. We've had films break earlier top grosser records in the country as well as establish newer records around the world. Praises have come pouring in for Pakistani talent from across the border owing to the fact that our films and dramas do have amazing actors and superb production values.
That established, as December approaches, the film industry gears up to welcome a number of big films of year namely Shaan Shahid's Arth and the Bilal Ashraf, Urwa Hocane and Gohar Rasheed starrer Rangreza. But that's not it. The list of major December releases just got better. This time, Ahsan Khan's Chupan Chupai, joins the league, all set to entertain the audience.
In an exclusive chat with HIP, Ahsan Khan confirms Chupan Chupai will now be releasing on the 29th of December under the banner of HUM Films.
The film was initially slated for release on 21st December 2017 however there has been a shift in dates for Chupan Chupai. "HUM Films and the producers wanted the film to be put up on New Year's. Consider it as a New Year's gift from the makers to the audience as they want to start the New Year on a good and rather entertaining note. Chupan Chupai is a satire, comedy, thriller so the entertainment quotient will be high with the film and the audience will definitely have a good time watching it," shared Ahsan talking about why the film was shifted from its initial release date.
Also adding, how the 21st was already screening two amazing movies from within our industry, Ahsan felt it was for the best to shift Chupan Chupai, closer to New Year's eve and a less crowded date.
Ahsan Khan and Neelam Munir starrer Chupan Chupai gets a release date
On signing and his experience while shooting Chupan Chupai, Ahsan Khan tells HIP how he wanted to have a lighter break from the intensity of Udaari at that time. "Chupan Chupai came at the time I was shooting for Udaari. It was very heavy and emotionally draining. I wanted something on a lighter note. I wanted some fun and since Chupan Chupai offered me that and a lot more, I went ahead with it."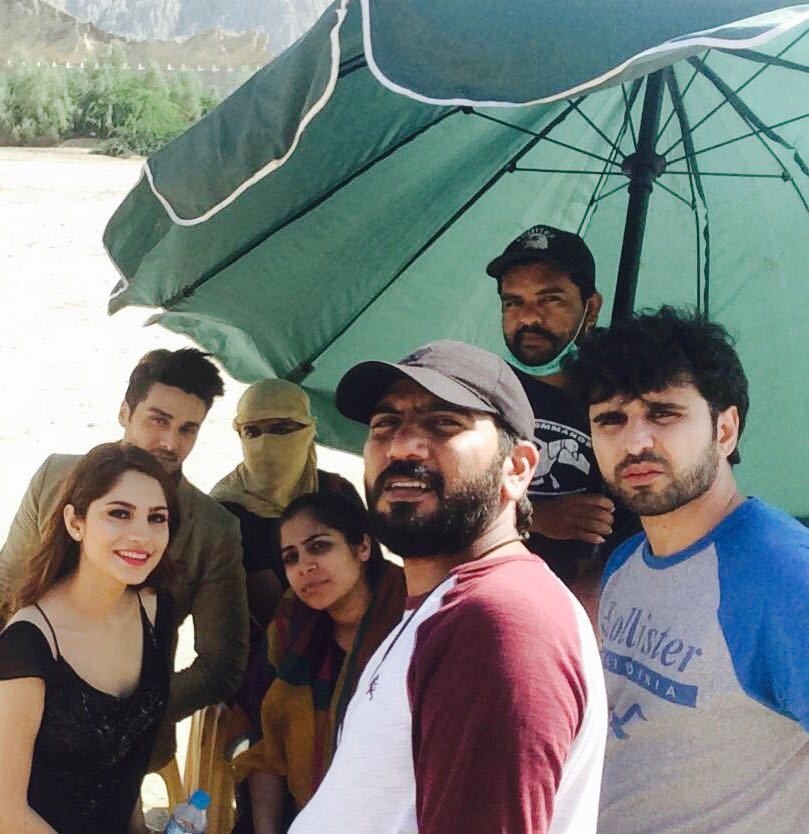 Ahsan also tells HIP, how Chupan Chupai is bringing up a lot of new talent from NAPA in the movie and how it has been a great experience for him working with everyone therein. "I wanted to support new talent in the industry and this has been the chance. Mohsin Ali, who wrote "Wrong Number" is a NAPA student as well. Zaid the producer, who is acting and producing the film, is also associated with NAPA and has earned his degree in filmmaking from the New York Film Academy. Ali Rizvi and Wajdan, both are amazing theatre actors. Arshad Mehmood, Talat Hussain are also both part of NAPA. Then there is Javed Sheikh, Sakina Samoo, Adnan Jaffer and of cousre the gorgeous Neelam Munir, so its been a big joyride shooting and working with these amazing people," confesses the actor.
Music for Chupan Chupai has been done by Adnan Dhool while the cinematographer, Jeffery was specially flown in from the USA. According to Ahsan the film is under post production in India. "In a few days, probably a day or two, we will be releasing the trailer of Chupan Chupai and then we'll take it from there," shares Ahsan.
Ahsan Khan's 'Chupan Chupai' enters its last leg of shooting