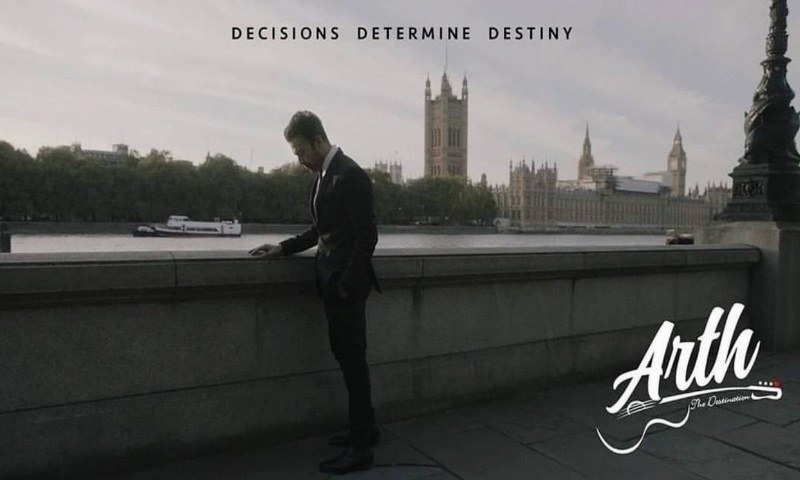 Sahir Ali Bagga's composition and Rahat Fateh Ali Khan on the vocals, the song had to be magic in its true form
The first song from Shaan Shahid's upcoming Arth-The Destination just came out and yes, its absolutely beautiful. We got hints of the song in the film's first teasers and now, the full audio, complete with its video, is an amazing package in itself.
The teaser for 'Arth' leaves you wanting more!
Rahat Fateh Ali Khan's vocals and Sahir Ali Bagga's composition takes you into a trance, a melodious one that is. This one song, with its amazing recall value will stick with you. We're already imagining listening to Sanwar De Khudaya and humming alongside while we drive on an empty road.
Not only the composition but the lyrics for Sanwar De Khudaya will make you fall in love with the song itself. Its a beautiful fusion of modern music, Rahat's classical vocals and heartfelt lyrics. When Shaan plays a musician in the film, expectations are high and this first song has managed to hit bang on.
Mohib's frenzy shines clear in character teaser for 'Arth -The Destination'
And yes, the cinematography is superb. In fact each and everything about Sanwar De Khudaya and Arth itself is absolutely amazing. With the first song released, we're certain that Arth- The Destination will emerge as a winner.