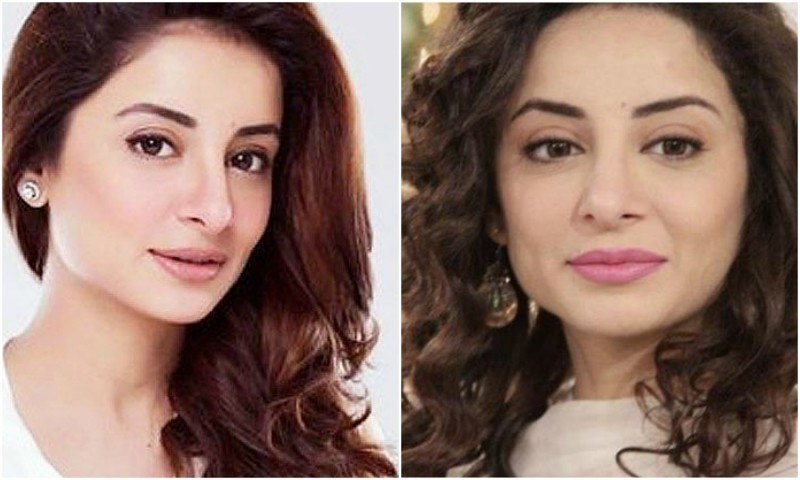 Each and every time, the woman outshines the rest with her commitment to what she does and what she takes up

Its 2017, and women are taking the world by storm. The stand together, shoulder to shoulder with men in same professions and look ahead with more fervor. One such woman, who's by far, the most talented and strong ones we've ever seen is Sarwat Gilani.
While we all are in awe of Sarwat Gllani's amazing acting skills and achievements on screen, looking at her in real life, she is no less than a wonder woman.
So get ready for an onslaught on power and fabulous-ness brought to you by our very own wonder woman, Sarwat Gilani. Here are 11 times Sarwat Gllani proved she's no less than a super-heroin who can do anything just about anything at all:
When Sarwat uploaded this picture trying to raise awareness among us people for being too aloof of our actions.
Despite her busy schedule, she always makes time for her family ♥
Sarwat addressed the people on Eunice Kennedy Shriver Day, talking about inclusion of differently-abled people.
When Sarwat talked about the wonder women of Karachi not realizing she is one of them and encouraged all the young girls to never back down from their dreams.
A true Pakistani she is!
Mother of two and rocking it right every day! Yes, that's Sarwat for you!
Sarwat Gilani is also a graduate of Indus Valley School of Art and Architecture and holds a degree in filmmaking. (Talk about multi-talented)
Sarwat Gilani isn't shy of portraying strong and bold characters on screen. Seeta Bagri and Pujaran are your recent examples!
This gorgeous lady did not hesitate to do a photo shoot during her pregnancy, as a result of which she earned a lot of criticism. Sarwat got back with a strong message for women to not be deterred by what people say and ask them to do.
This wonder woman dubbed for Teen Bahadur as well. (As Saadi's strong mother)
It must be the light but every thing about this picture screams 'goddess'. She looks so naturally and emotionally lit that it makes us want to smile with her. Absolutely perfect.
What do you think? Sarwat nails it on and off screen all the time! Anyone looking forward to see more of this wonder woman, follow her on Instagram @sarwatg!