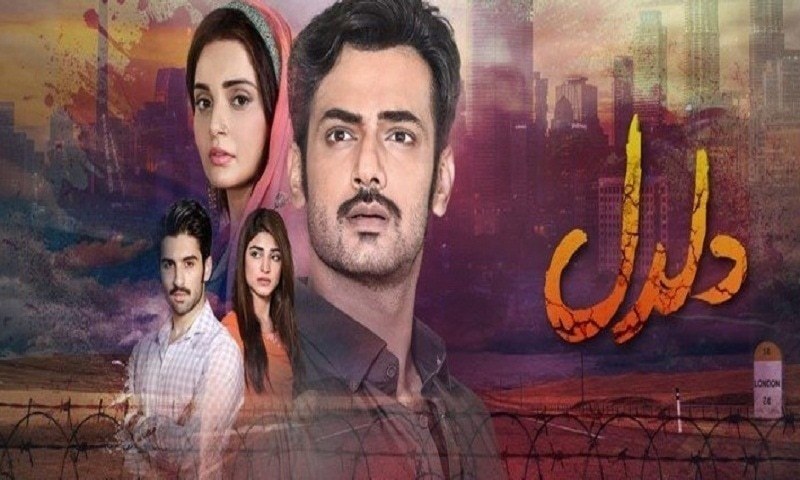 Executing Shuja's plight perfectly, Zahid Ahmed proves again why he is one of the best actors in the country
We are so glad to be spoilt for choices these days as far as dramas are concerned because each and every channel is bringing us amazing plays, one after the other. One which has kept us hooked since the very beginning happens to be Daldal which has Zahid Ahmed, Armeena Khan and Muneeb Butt in the lead along with amazing other actors as the supporting cast. Even after 14 episodes, the drama continues to be intriguing and has us gripped in its spell.
Qaisera Hayat's stories touch an emotional chord with us and she adds beauty to her characters by giving them a touch of reality. Daldal is one such story by Qaisera that has been directed brilliantly by Siraj ul Haque.
Read : Daldal Episode 9 review: Overly frustrating and heartbreaking
Shuja (Zahid Ahmed) is now realizing what a huge mess he is in as it is not easy to enter another country illegally. With no news of him back home after his family hears that five Pakistanis were killed in a shoot out while trying to cross a border, things are tense in the house. However Kamran (Muneeb Butt) finds out that Shuja wasn't one of them, the family is relieved yet still worried about his whereabouts.
Shuja however, is now in France and even more determined to get to UK as that is where he wanted to be. The fierceness which we saw rekindled in Shuja again makes us realize that he is a man who achieves what he sets his mind to, by hook or by crook.
Hira (Armeena Khan) on the other hand is too busy being worried about Shuja and barely smiles making us wonder whether in the coming episodes we will see her be more confident or not. In contrast to her, Saniya is a girl who is a delight to watch since she knows what she wants and is not someone who can be pressurized.
Read : Kubra Khan joins the cast of Daldal for a cameo appearance
So with Shuja thinking of ways to go to UK and with Kamran going to Qatar for work, we cant wait to see next weeks episode and find out what life has in store for the two brother.
Acting wise Zahid Ahmed, Muneeb Butt, Kinza Hashmi and off course Abid Ali with Asma Abbas are all highly impressive. Armeena nailed Hira in the first few episodes but currently she is busy being the worried wife. Yet we're hopeful that Armeena Khan too will get a chance to perform in the next few episodes and show her potential like she did in the initial ones.
Still going strong, Daldal is one of the few plays which is an intelligent and well researched piece of work which should not be missed every Thursday at 8 pm only on Hum TV.