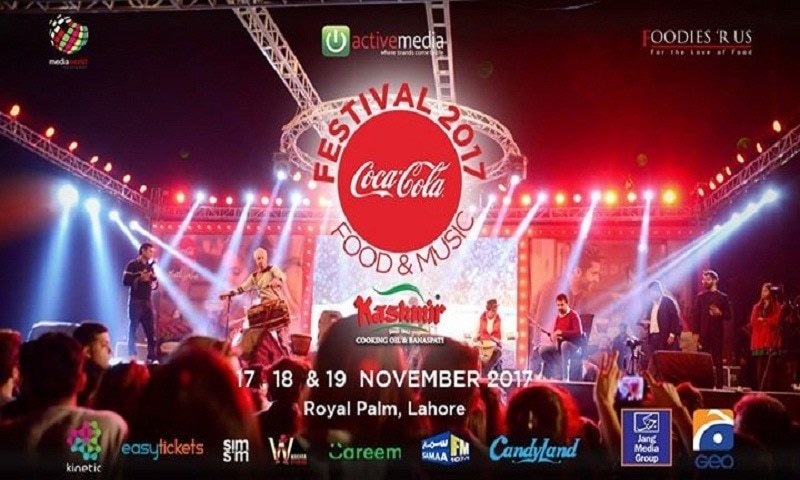 The subcontinent is known all over the world for 2 things especially, our delicious food and mesmerizing music. Coke fest 2017, combines both as Lahoris can enjoy food from wide-ranging eateries and restaurant while enjoying music played by Lahore Qalander's Nabeel Shaukat, the rocking Overload, the melodious Damiya Farooq, and harmonious Parisa Farooq.
After tremendous success of the 1st Coke Fest, it is time for Lahoris to revel in the joy that is lavish food and soothing music. Join thousands at Royal Palm and Country Club Lahore to make this weekend a memorable one for you and your family. With so many option, it is like Alice in a Wonderland if you are a Foodie, which most of us are anyway. So, you want to try something foreign? You can have some authentic Sushi. Feeling nostalgic about Bakra Eid's bar b que? Yeap, readily available. Whether its eastern, western or oriental food, Coke fest will offer something for everyone.
What more can one wish for? Well, you could wish for a free food voucher. Post a picture, while enjoying food at the Coke Fest, with #CokeFest and get your free food voucher. So, do away with the weekend lethargy & join fellow Lahoris in this wonderful event. You can buy your tickets online here.
See you there!
---
This post is brought to you by Coca Cola Pakistan