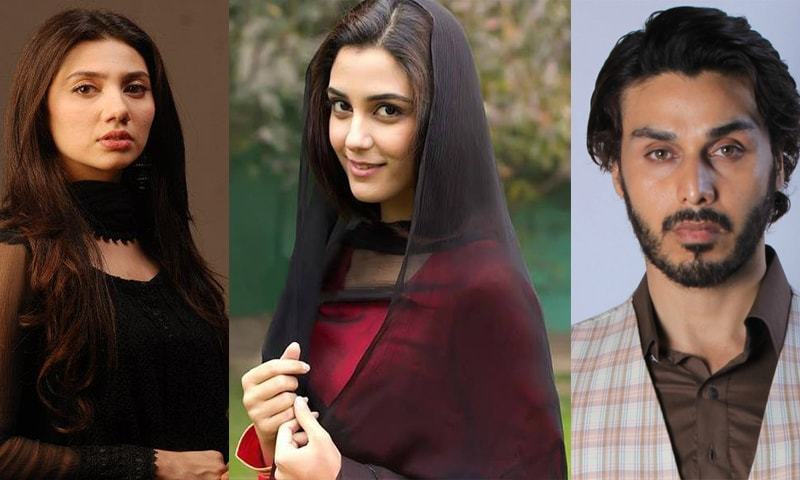 They've gone on to become bigger people, but we so dearly reminisce the times they appeared weekly.

You know the feeling when you're watching some year-old drama on the TV when it suddenly hits you: where were all these people all year? As much as we loved the hit dramas and films this year, there are certain stars we never get tired of watching on TV. Some have retired, some have been busy this year and well some just needed a break or are working on lesser-known projects that we might not know of. In short, all of them are actors we really want to see more of. Please pay attention casting directors, as here are 8 faces we missed seeing on TV this year:
1. Mehwish Hayat
We couldn't see much of this beauty on TV this year apart from her two big hit films 'Actor in Law' and 'Punjab Nahi Jaungi'. The last we sat and watched Mehwish Hayat weekly was back in 2016 in the drama Dil Lagi, that seemingly stole her hearts away during its time.
2. Humayun Saeed
Humayun Saeed's movie, Punjab Nahi Jaungi, undoubtedly roped in people's hearts worldwide. However, we still wanted to see more of this iconic man for than just for 90 minutes on screen.
3. Hareem Farooq
This truly inspirational beauty was last seen as Ayla in Sanam (2016) and Farida in Dil-e-Beqarar (2016). Needless to say we really hoped we would see her more this year after getting habitual of watching two of her dramas back to back on TV last year. One of the reasons of her not signing up any TV serials this year could be her big film 'Parchi'that was released this year that took most of her time and energy to deliver the outstanding performance of 'Eman' in the movie.
4. Mahira Khan
No wonder Mahira Khan has been the topic of some hot gossip throughout this year and also bagged some big projects that took all of her time. Despite becoming subject to much of the biased criticism, we still do miss our sweet Saba from Bin Roye or say the shy but strong Khirad from Humsafar.
5. Hamza Ali Abbasi
Can I get a raise of hands who missed Salahuddin from Mann Mayal this year? I think we all are guilty of still going online and watching old episodes of Mann Mayal and secretly hoping for a season two where Salahuddin is alive. Oh well. We might not be getting that wish fulfilled, but we did desire to see more of this intense man on TV this year.
6. Ahsan Khan
Ahsan Khan delivered a big hit as Imitiaz Sheikh in Udaari that was thoroughly watched around the world and loved by thousands of people. However, since then Ahsan has been quite the invisible throughout this year, but good news fellas! We'll be starting the year with Ahsan Khan's upcoming drama 'Aangan'!
7. Maya Ali
Well is it possible that we can miss Salahuddin by not missing Manahil from Mann Mayal? Don't think so. Mayal Ali was last seen as Aan in Sanam (2016) but that too not much around and since then have been giving more time to herself and maybe a break from all the work.
8. Sanam Saeed
This British-born beauty has never failed to amaze her with her great acting performances on screen. Since Dil Banjaara in 2016, we haven't seen much of Sanam anywhere although we hear she's prepping up for her film Cake while she does solid theatre too. But that's not TV! Please come back to our screens Sanam!
Is there someone we missed out? Let us know in the comments below!