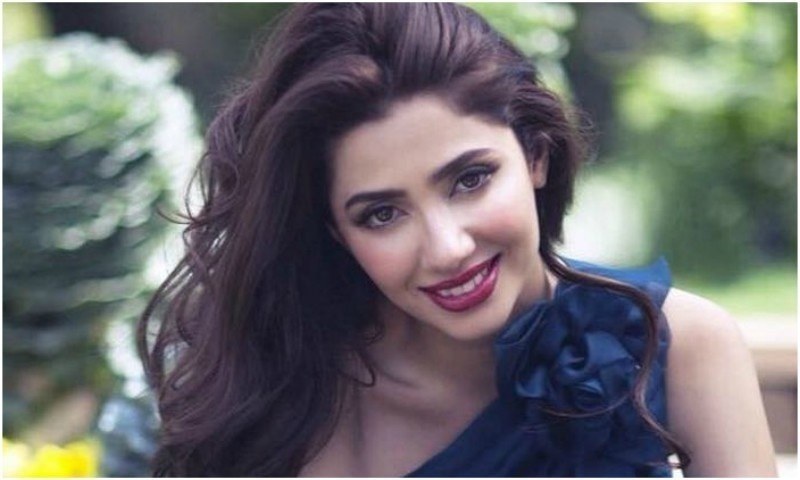 Mahira Khan spoke at the Faiz International Festival over the weekend about challenging herself as an actress and more
Mahira Khan is one of the most sought after as well as the most loved actress in the industry. Whether it be her down to earth nature or stunning good looks, Mahira stands apart from the rest.
With her movie Verna finally having been released and her taking a bit of a breather while work is still going on her next two projects namely Maula Jatt and Saat Din Mohabbat In, the talented actress took some time out from her busy schedule and decided to be part of the Faiz International Festival in Lahore again this year.
The actress sat down with Mira Hashmi and Sarmad Khoosat during the festival to talk about what made her choose Verna, her love for her family plus how she would love to act in an Iranian movie!
Dressed in a very elegant pink sari, Mahira was welcomed warmly by the crowd. While deep in conversation Khan revealed what really made her choose a movie like Verna where she had also received offers to be part of mainstream commercial movies.
"The first reason for choosing Verna was that as an actor I wanted to stretch myself and this movie had that. Secondly when I had met Shoaib Mansoor sahab at a café in Karachi, my father had come to pick me up and I told him about the subject to which he said that I must not leave this movie as it was important to talk about such a topic," said Mahira.
Read : Here's how Mahira Khan and others chose to answer the ban on Verna!
Revolving around the topic of rape and power dynamics, Verna has now released world over. But with her disclosing how her father was one of the reasons to say yes to the movie we also got to see that Mahira is very attached to her family and holds them at a very high regard. Mira Hashmi also asked Mahira if she had ever decided to forgo a role thinking what would people say?
"Yes absolutely, there was a role in Manto and this was post the play Shehrzaat, and the role in the movie was of Manto's muse who is a courtesan. And for the first time my mother said don't do this. I could have questioned amma but I just agreed. At that time I was not that fearless nor at a place to take a risk but today I might have done it," shared the star.
With Khan now at a point in her career where she wants to challenge herself she is taking over challenging roles. A proof is Mahira's role in Maula Jatt 2 where her character was required to talk in Punjabi and couldn't utter a word of it before. However, with practise, Khan has now become pretty good at it as she entertained the audiences with a dialogue from the upcoming movie where she plays the role of a girl called Mukho.
"I would love to do a movie outside too; maybe even an Iranian film , it would be hard with the language but can I tell you what would be interesting? It's not knowing the language because there are certain expressions and mannerisms which come out when you don't know a certain thing and with a language I speak so fluently, it will never be possible. So I would love to do that one day," shared Mahira.
With her now the brand ambassador of L'Oréal Paris as well as a probable invitee at the Cannes Film Festival next year, things are looking good for Mahira Khan and who knows maybe her wish does come true and we see her in an Iranian film.