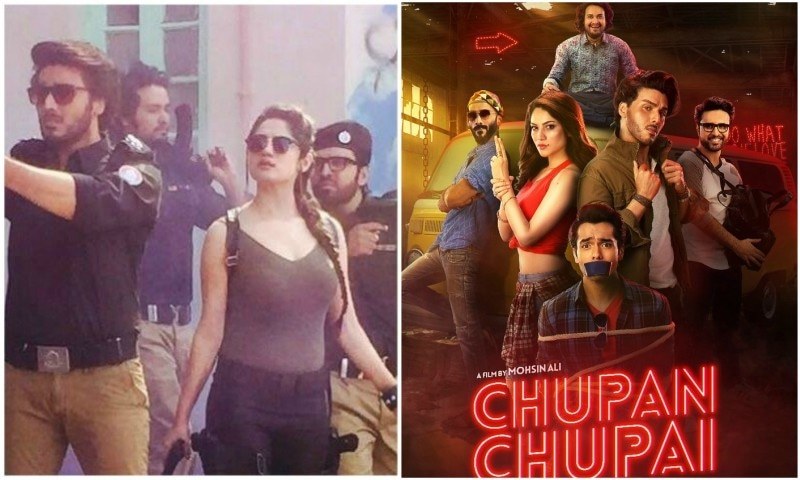 After a dose of serious movies ahead it, Chupain Chupai with its humor will be an entertaining treat for the audience
The trailer for Ahsan Khan and Neelam Muneer starrer Chupan Chupai just came out and from the looks of it, the film is going to be one hell of a comic ride. Comedy mayhem begins right from the start and we're introduced to the characters one by one.
Apart from the comic timing, which by the way is spot on, we really like the fact that instead of cashing in on Ahsan Khan's star power, the trailer gives equal screen time to each character important to the buildup of the story.
HIP Exclusive: Catching up with team 'Chupan Chupai' BTS
The background score seems like fun, peppy enough to suit the situations. We have yet to get an insight on the songs from Chupan Chupai and therefore we'll wait and watch what Adnan Dhool has to offer in terms of music for the film.
The two minute trailer has held our interest as Chupan Chupai seems to be a fast paced plot, brimming with comedy and action too. The funny one-liners are delivered spot on for the film and from the looks of it, there are going to be many therein.
In an earlier conversation with HIP, Ahsan Khan mentioned that Chupan Chupai would introduce a lot of talent from NAPA on the screen and behind it and it seems the Pakistani film industry will be welcoming quite a few talented individuals on board with the film.
Mohsin Ali, whose scripts we have loved so far, seems to have a directorial win on his hands with Chupan Chupai all set to hit the theatres on 29th December this year.
HIP Exclusive: Ahsan Khan's Chupan Chupai will now be releasing on December 29th!