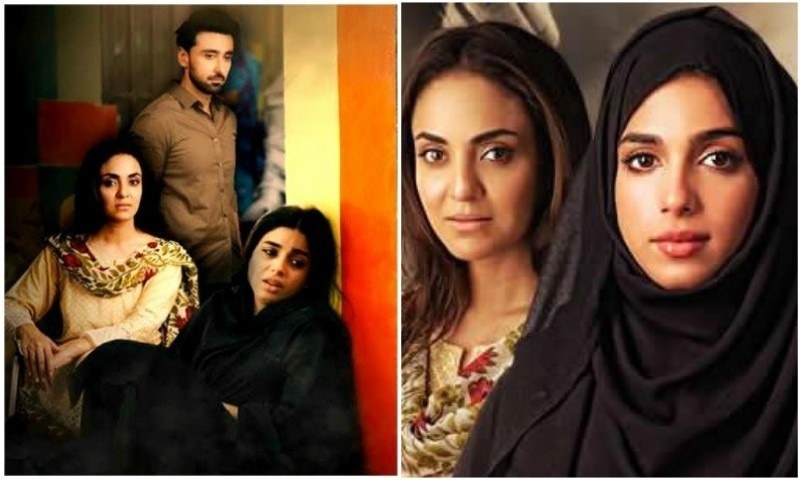 There might have been social commentaries about subjects before but none has ever had the intensity like Aisi Hai Tanhai
Aisi Hai Tanhai, this one drama has been giving us goosebumps since the day it began. Mainly focusing on the story of honor earned and lost with a few inappropriate pictures going viral over social media, this one drama teaches us a lot of lessons for life. Aisi Hai Tanhai is an eye openers, especially for those girls and boys who let go of every relationship and trust, just to nurture one relation, that's not even bound to last.
Written by Mohsin Ali and directed by Badar Ikram, Aisi Hai Tanhai is a Big Bang Entertainment production and one of our favorites on television these days. Sonya Hussyn, Sami Khan, Nadia Khan and Saba Hameed have been winning our hearts with their strong performances in just three weeks the drama has gone on air for.
Aisi Hai Tanhai is an eye opener!
Last week we saw how Pakeezah's (Sonya Hussyn) inappropriate pictures went viral after her phone was snatched. Within moments the girls world came shattering down and she was left alone. Kinza's (Nadia Khan) husband divorced her even before the rukhsati just because of her sister.
Where Pakeezah is now cursing Hamza and herself for the step she took to show him how much she trusted him, Hamza is going berserk since his attitude forced Pakeezah to do such a thing. Hamza is ready to take upon the world for Pakeezah's sake but his family and his gatherings keep pointing their fingers at her and he picks up fights with everyone. When his friend tries to stop him, Hamza yells, he'll silence every voice that comes towards Pakeezah.
Ramsha goes to meet Pakeezah but instead of listening anything, she point blankly tells Rimsha off and stresses how she has destroyed everything for her family, all for the sake of Hamza, who now deserves no place in her heart.
Khadijah is broken and wishes to die. The woman has to bear people talking things about her daughter when she steps out of the house and it is for this reason she tells Pakeezah its better she dies. And Pakeezah takes her word to the heart and poisons herself.
Although she is rushed to the hospital, Pakeezah goes into a coma and this is where Khadijah plans to put things to rest, once and for all. She leaves Pakeezah unattended at the hospital and tells Kinza that she died last night and was buried. Since Kinza knows her mother well, she believes her.
On the other hand, Pakeezah is still struggling between life and death at the hospital. The doctor attending her, has realized she is under a lot of stress, hence the coma and is trying his best to revive her, even if she doesn't have an attendant with her.
Hamza learns of Pakeezah's death and loses his mind. He tries to find Kinza and Khadijah but they have left town and there is no way he can reach them.
The episode gave us goosebumps with its intensity. Each and everything from the dialogues to the execution was on point. This one is a hit without a doubt. There might have been social commentaries and efforts to raise awareness before Aisi Hai Tanhai but none have ever had the intensity like this one. A topic so loud, yet so hushed, Aisi Hai Tanhai has brought to surface what we dare not talk about.