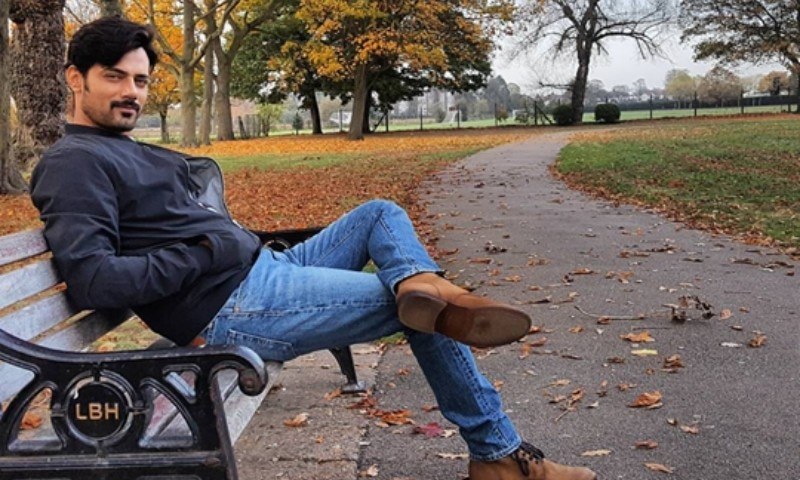 The emotions which Zahid Ahmed displayed as Shuja upon arriving in UK proved yet again that he is a phenomenal actor.
This year has been great for Zahid Ahmed as we have seen him perform in some amazing plays. Not to forget that soon Zahid Ahmed will be starring in a Netflix original. And by the way Zahid Ahmed is performing in Daldal these days, the drama has us hooked to its intriguing storyline and of course his perfect portrayal of Shuja.
With outstanding direction by Siraj ul Haque and a very well written script by Qaisera Hayat Daldal on Hum TV is a favorite for sure.
The beauty of Daldal is the fact that it has a lot happening in its plot. Never once does it drag any situation whether it is related to Kamran and Saniya's pending rukhsati or Shuja trying to get in to UK. The script is so well planned that even 15 episodes down one cannot wait to see what will happen next week as the characters involved in the drama have succeeded in building an emotional connection with us. And that is exactly why we are curious to know how will it all end for Shuja, Kamran, Sania and Hira.
Read : Daldal episode 14 review: The story continues to keep us on the edge for Shuja
Shuja (Zahid Ahmed) has successfully arrived in UK and the emotions which he displayed as soon as he saw the city he always dreamt of, were absolutely priceless. Zahid perfectly executed the emotions of an individual who finally achieved what he had set out to do so. However, were the hardships that he went through to get there actually worth it, Shuja will soon realize the fact about being an illegal immigrant.
With Shuja having no home and no money, the scene where he is searching for food with a pound in hand touched our hearts because one realizes what people like Shuja go through when they decide to take such a step in hopes of living a better life. The reason why Daldal works is because of its realistic touch to each and everything.
On the other hand, Kamran (Muneeb Butt) is nothing like Shuja and he takes his responsibilities seriously. Where Shuja has taken a different path Kamran on the other hand is working hard which resulted in him going abroad for training and even being promoted. But his mother (Asma Abbas) is another story as she hates Saniya (Kinza Hashmi) and wants Kamran to marry some one else despite his nikkah with Sania.
Now how will Kamran handle his mother and to what extent will she go to get Saniya out of his son's life as well as what the future holds for Shuja in London, are some of the things we just cannot find out.
Read : Kubra Khan joins the cast of Daldal for a cameo appearance
If we talk about the acting bit for this week then Zahid Ahmed stole the show for sure. But Muneeb Butt is also doing a very good job as Kamran. The role comes very natural to him and with this particular script we feel that a level of maturity has also come in to Muneeb Butt's acting which makes him stand right next to Zahid Ahmed as a good performer. Asma Abbas and Abid Ali are a class apart and even Armeena Khan and Kinza Hashmi are doing well in their respective roles as simple disturbed women.
So with a gripping tale with outstanding performances Daldal is on top of our must watch list and we just cannot wait to watch what will happen next with Shuja next Thursday at 8 pm.