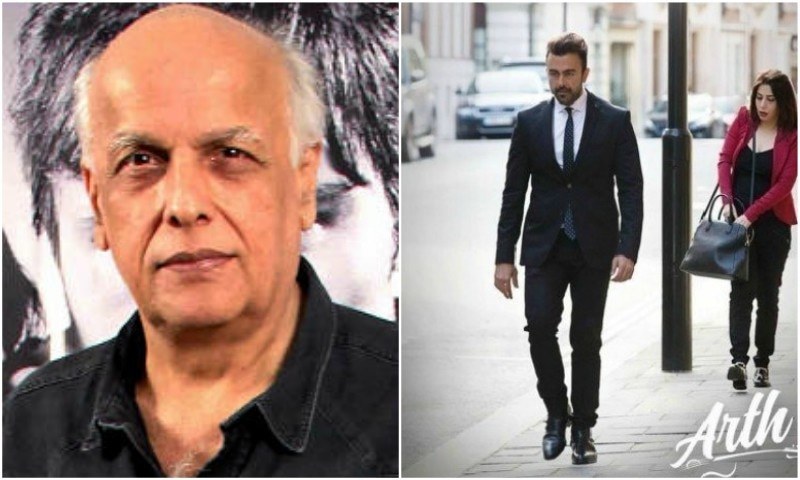 The maker of the original Hindi film, described Sanwar De Khudaya as "the music you will hear even after it's over."

They say art transcends boundaries and one true believer of the fact happens to be none other than the veteran filmmaker Mahesh Bhatt. Although based in India, and subject to a lot of criticism for the support, Mahesh Bhatt has always been vocal about Pakistani films and what he likes or dislikes about them.
From Punjab Nahi Jaungi to Coke Studio, Mahesh Bhatt has shared his praise and opinion about everything. And this time, it seems the filmmaker has been impressed by the first song to have been released of his own film's Pakistani remake.
Mahesh Bhatt is all praises for Punjab Nahi Jaungi and we're so proud!
Not long ago, Mahesh Bhatt tweeted about Shaan Shahid's remake of Arth, called it a stunning looking film. Now he seems hooked to the first song of the same movie.
Mahesh Bhatt calls Shaan Shahid's Arth "A stunning looking film"
"The music you will hear even after it's over. A passionate song created by passionate people," shared the filmmaker on his Twitter handle about 'Sanwar De Khudaya', the first song from Arth- The Destination. The praise was received well by the team and the composer Sahir Ali Bagga was quick to respond,
Sanwar De Khudaya from Arth- The Destination is absolutely beautiful!
It comes off as a great pleasure when Pakistani talent is appreciated around the world. Filmmakers like Mahesh Bhatt and their critical acclaim not only raises the morale but also serves as a reminder that even the industry in Pakistan has true potential and can do wonders with the right guidance and passion!