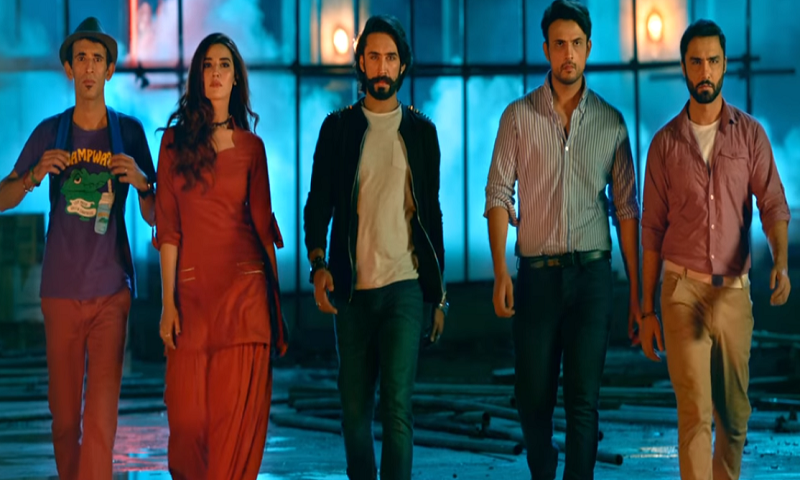 Pakistani cinema is evolving in such a rapid speed, it is frankly praise worthy. Say 10 years ago, no one would have imagined such development. Parchi looks all set to be a wonderful addition to the list of engaging films we have seen this year.
Menacing to beautiful, Hareem Farooq's fans are in for a treat. She plays a gangster 'Madam Sab' who helps people in 'need'. They'll also enjoy her shake a leg on very energetic Punjabi dance number Billo Hai. The song has been choreographed by Osman Khalid Butt. And that's not all. The trailer reveals a little bit about the apparent love angle between her and Ali Rehman Khan. Which reminds me, boy does he look the part. We know that he has gained muscle to look more 'street' and kept long hair. If the trailer is anything to go by, Ali Rehman Khan has acted with the required authority.
The teaser for Parchi just came out and we're mind blown!
The supporting cast, in Shafqat Cheema, Ahmed Ali Akbar, Usman Mukhtar, Shafqat Cheema, Mah e Nur, and Shafqat Khan all get screen time in the trailer, and certainly deserve it.
The jokes and dialogues in the trailer show us a preview of what to except in the movie. There are twists and turns, we can only be sure of that. And if Billo Hai is the standard, the music will be lit. To sum it up, the trailer does us enough to engage our minds, but it also left us intrigued. Watching Parchi's 1st day, 1st show is our new year's resolution. One we would definitely fulfil. Parchi unwinds 5th January 2018!