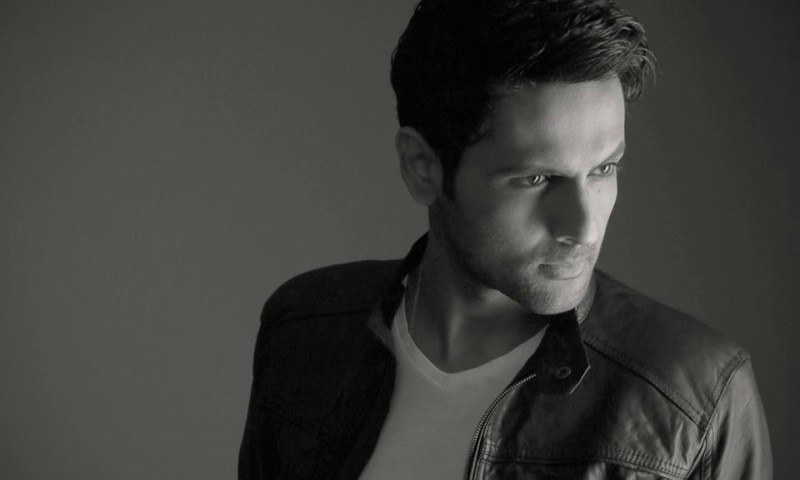 "People compare anything and everything but every director and writer has a different outlook to a story," Mohib
"I hope that process of revival of Pakistani cinema continues. All the Pakistani films that are coming in the next month or so, I wish them great success. I hope that when a person pays for a ticket, he/she comes out satisfied and I am sure Arth will connect with its audience."
Mohib Mirza is supremely confident about his work, the path he has taken as an actor and, of course about Arth. As a fan, I admire how much Mohib Mirza has evolved in these 18 years in this industry. During the course of this interview, he touched upon, how things have improved, and professionalism is slowly making its way in the showbiz industry. But the trailer of Arth, was so captivating that almost whole of my interview, had to be about the movie.
Mohib Mirza peeved at Pakistani actors' hypocrisy
So, diving right into it, how did Arth materialize, I inquire?
"Shaan sahab contacted me directly and explained his vision about this film. He has done 600 films. As an actor, if you have done say 10 films, you would have surely read 20 or 30 scripts. Imagine the kind of experience Shaan sahab has. So I placed my trust on his judgments. I was very confident that he would achieve visually what he set out to achieve. He is the biggest movie star of Pakistan," mentions the star
As for the actual experience of doing the film, again he has glowing words for the film industry veteran. "Shaan sahab ne jo samjhaya hy wo life time lessons hain. His experience of film making and acting on a larger screen is unmatched. I have explored a new type of cinema. Look, performance arts is like swimming in the ocean. There is always something new to learn, a new direction to take. With Arth, I have gone into an entirely new direction," says Mohib.
Comparisons are inevitable with Mahesh Bhatt's Arth. Mohib Mirza himself is well aware of it also, but maintains that this is a different film, set to Pakistani sensibilities. "People compare anything and everything. But to my fans, I would like to say that every director and writer has a different outlook to a story. So, this is a story of modern times. You can't really compare it to that Arth." One thing however, is similar is the characterization of the roles. Like the 1982 Arth, the characters are intense claims the award winning actor.
Another small nervousness I personally have about Arth is the relative pretense in our society about certain subjects. While, Bollywood and Hollywood have the liberty take up sensitive subjects, Pakistani artists and films are held up against a different standard. This film talks about infidelity between husband and wife. I asked Mohib, how he expects acceptance to this film among the masses. "I can't really gauge the acceptance level in the audience. Largely film makers have made romcoms, which is one genre. It is considered the safe option. But we need counter content. We need different material. So, there are so many genres like may be a film on sporting heroes or a complex romance based film like Arth which needs to be made," expresses Mohib.
Mohib's frenzy shines clear in character teaser for 'Arth -The Destination'
Another fascinating comment Mohib makes is about how people will relate to these characters and situations. "It's visualization may be from a commercial angle but the story on its own is of real people. So, may be with your mom in your drawing room, you may or may not feel comfortable but, on an individual level you will connect with the characters. It will touch your emotions."
If you even have a passing interest in Indian cinema, you would have listened to music of the original Arth. The Jagjit Singh classics were and are still very much relevant. So, I ask Mohib, about the music of this movie. His emphasis is on how the songs of the film are melodious but still have meaning. They fit the situation of the film, yet on their own they stand out in terms of musical composition and lyrics. When asked about his character and how it has been portrayed in the trailer, he was quite guarded. He defined the relationship with Ali (Shaan Shahid) like two sides of a magnet. "Watch the film to find out more," says Mohib. So, all is not how it looks in the trailer.
Since this one has been inspired by Mahesh Bhatt's Arth, what message does Mohib have for the legendary film maker? "Thank you for trusting us with a story which is close to your heart. The whole cast & crew, has put their heart and soul in it. I am very confident that not only Bhatt sahab but many more in India will love the film."
And so, I ask him the next obvious question. Any scripts he would like to do as an actor. Mohib's response is surprising. I am expecting an old classic or may be a Khan role. But he mentions a movie only real movie geeks, would know about. 'Diara' was a movie made by Shehzad Nawaz and Azfar Ali a few years ago based on Mohsin Hamid's book Moth Smoke. It wasn't a big budget release. Currently the rights of the books are with the Indian actor Rahul Bose. Mohib would love to get a chance to play a part in that story.
But how could I end an interview with Mohib Mirza, without talking about 'Isharat baji'. I state the obvious. For me, it was his best work. Mohib states that Isharat Baji was like a 'child' to him. He also revealed his favourite episode, the one with 'Kalawala Police wala'. He laments on the fact that due to varying reasons, Isharat baji isn't available for viewing on Youtube. We agreed that there is a huge gap between supply and demand for youth oriented content in this country. We need to give them something more than cricket and politics.
I close interview by hoping to see a movie made out of the idea of Isharat Baji, to which Mohib responds, 'It's something I have looked at in the past, I have presented it to the relevant people and may be some day we will be able to execute it.'
I leave his apartment as satisfied with my interview, as he is with Arth. The credit for both goes to Mr Mizra.