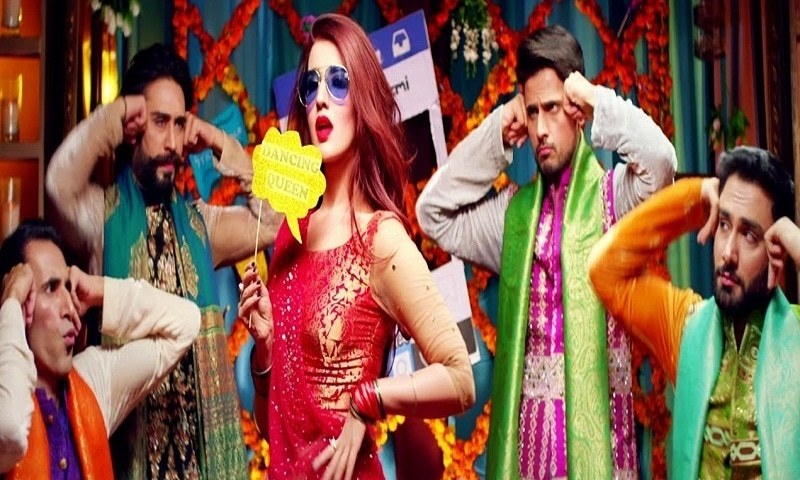 From Herbie Sahara to Mika Singh and Ahmed Ali, each and every singer plus the composer (Ahmed Ali) has done a stupendous job when it comes to Parchi. Hit play on the album, available now on Saavn, and begin moving to the groove right away!
Here's your link to the album for you to enjoy.
Our favorite from the lot has to be Billo Hai, without a doubt. The shadi season is just round the corner and this one song has it all, from the moves to the beats. You wanna learn to dance on your best friend's upcoming wedding? Watch out for the video of this amazing track and let Hareem Farooq (choreographed by Osman Khalid Butt) inspire you to take the lead. Billo Hai without a doubt is our party anthem of the year!
The teaser for Parchi just came out and we're mind blown!
Imagine featuring Mika Singh and Keka Goshal is your typical tapori love song but its kinda fun! Banja meri wife imagine will grow on you with its fun lyrics and very catchy tunes! And of course, its a Mika Singh song so there isn't one single low moment about it. Imagine is a fire cracker of a track without a doubt.
Parchi the title track of the film is a fast paced track that sets you tapping your foot to the rhythm right away. Lyrics for this one hit right in the feels narrating the story of what Parchi in itself is all about. Ahmed Ali and Aash Chugtai have set a good mood for this fast paced track, giving it a very energetic, happening feel.
The album for Parchi also consists of two amazing bonus tracks, a reprise version for Imagine and a Billo Hai and Parchi mashup, both of which will give you the dance and bounce feels. All in all, this one album for Parchi is a mood setter in itself; just too HIP to miss!