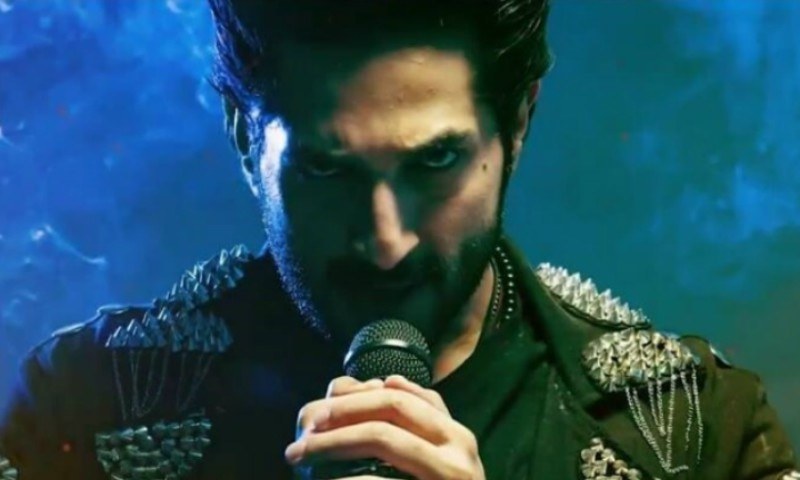 December is an exciting this year as we are getting ready to witness not one but three movies this time in cinemas; namely Shaan Shahid's Arth * , Ahsan Khan's *Chupan Chupai and the Bilal Ashraf, Gohar Rasheed and Urwa Hocane starrer Rangreza whose title track video recently released and we can't help but go crazy over Ashraf who plays a rock star called Ali Zain and looks super cool in the avatar too.
Now if you have seen the Ranbir Kapoor starrer Rockstar then initially you might make a comparison. But there is nothing that makes Rangreza's title track look like anything inspired by thereon. In fact this one is raw and exudes power, J. Ali delivering a fine performance.
And Bilal Ashraf as Ali Zain makes the video a treat to watch. The expressions, the sternness on his face are right on point, clearly indicating that his character is going through a heartbreak.
Read:Jonita Gandhi sings like a nightingale in Rangreza's latest track Bagiya
The song itself is a blend of emotions but done in a rock style which initially starts slow but builds the tempo after a bit .
J.Ali's voice suits Ashraf and because of that one can't help but enjoy listening as well as watching the video.
With music by J.Ali too , Rangreza the title track has been composed by Mohsin Ali with lyrics by Azam Pasha .With the track on a repeat mode now we can't wait to watch the movie and Bilal Ashraf on the big screen on December 21.