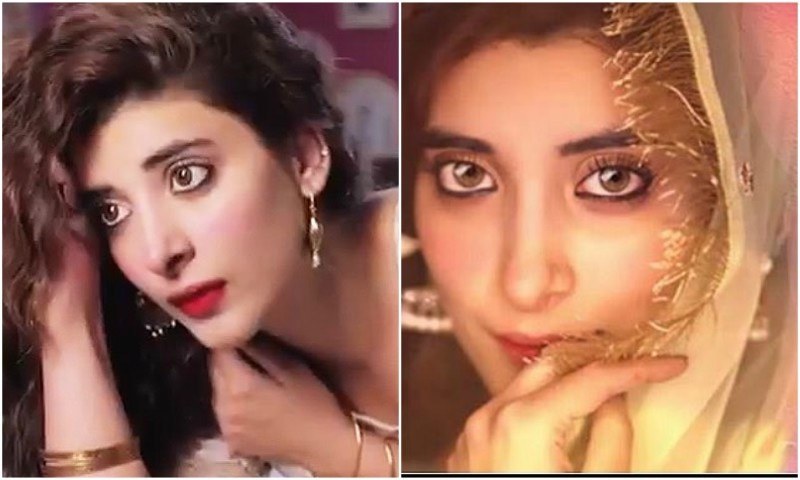 The lady talks about how she managed to create Bagiya and what sort of a learning experience Rangreza was.
Urwa Hocane has been on a roll this year! The lady has starred in not one but three major releases in 2017 and not to forget that she has had potential roles. Riding high on the success of both her movies, Punjab Nahi Jaungi and Na Maloom Afraad 2, Urwa Hocane is now gearing up for the release of her next, Rangreza, where she plays the female lead, a singer named Reshmi!
Television, Films, and Personal Life: Urwa Hocane gets HIP!
Here's HIP's one on one with the star of the moment, about why she choose Rangreza and every other significant detail you'd want to know about it.
Talking about why she said yes to Rangreza, Urwa Hocane was quick to answer that she said yes to Rangreza owing to the fact that it had a wonderful script. "I don't take a lot of time to think, I just say yes if the script is good. For Rangreza I got the script in 3 hours and said yes to it immediately."
On her experience working with Gohar and Bilal, Urwa was keen to mention how Rangreza was completed in a year and half, all of which had been amazing experience and the entire team had worked as a family. Rangreza was shot entirely in Karachi, each and every bit, confesses Urwa. And from the looks of the trailer, it seems the team has had a very amazing time shooting. "Whenever we were about to shoot for a scene, or do something, one of us would come with an amazing idea and that scene would be translated into something very fun and creative.
Urwa confesses that Rangreza has been a learning experience for her out and out. "I cannot specify a single thing but yes we all learned from each other." Adding further, Urwa said, "Everyday is a new day and a learning process. I am sure you are also learning something right now too but you wont remember that it goes in your subconscious."
Urwa Hocane opens up about Rangreza
Urwa recalls her experience on the sets of Punjab Nahi Jaungi claiming how Nadeem Beyg had been an learning institute for her. "Nadeem is the best in this business and it was very amazing and enriching to work with him because you learn so much every second of the day. In fact it was like I became an entirely different person working on sets of PNJ. And Rangreza has been a similar experience. Great and enriching," added Urwa.
Urwa's look in Rangreza has garnered her a lot of praise, especially for her song Bagiya. Talking about that one particular thing that made Bagiya memorable for her, Urwa mentions, "Bagiya was choreographed by Wahab Shah and I think whatever I am doing in the song is because of the choreographer we had. Wahab directed me in a way that I was able to create Bagiya."
Jonita Gandhi sings like a nightingale in Rangreza's latest track Bagiya
Indulging further on her rickshaw ride experience for the movie, Urwa gigles how its always fun. "It has been the 4th time for me in rickshaw owing to a couple of dramas but it is exciting each time."
Before we closed off the interview, we did not forget to ask Urwa what would she tell her audience to watch Rangreza instead of Arth on the 21st of December. But her answer certainly showed what a supporter of PAkistani cinema this Hocane girl was. "Go watch both I'd say because both are good in their own way. Each of them is pretty intense but if it was me, I personally would go and watch Arth first," adds Durdana aka Reshmi aka Urwa Hocane.