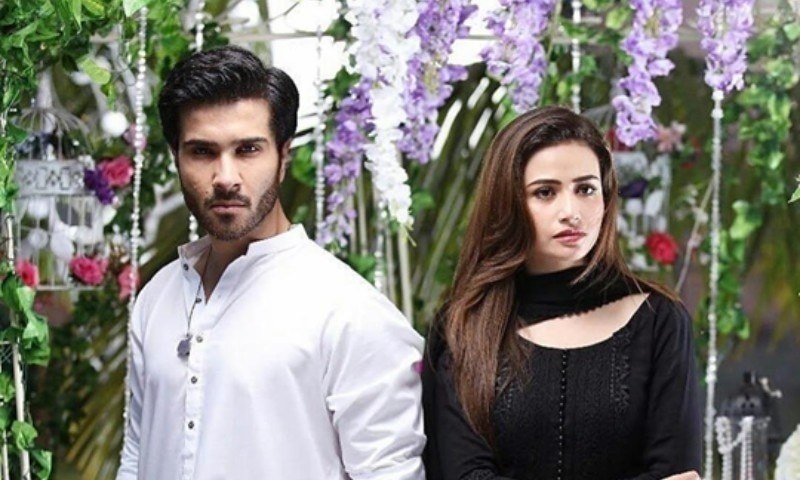 Before we begin, we'd like to salute to 7th Sky Entertainment for bringing across such a dark reality that prevails in our society. Yes, there might be other elements in the drama and the chemistry between the lead pair sizzles, it is however hard to ignore that Khaani is based on the real life scenarios, an example of which just took place on the streets of Karachi near seaview.
The episode just revolved around the family, who is now trying to tackle with their overpowering grief. First they lost a son, a brother and now the father, the man of the house is hospitalized. And on top of it all, the Mirs are putting up a facade infront of the public. We're personally really waiting for the time, this facade will be ripped to pieces, as the family at the time, has no ounce of remorse at all.
Khaani episode 3 review: Grief has changed Khaani, for better or for worse?
The confrontation between Sanam and her mother and then the talk her sister delivered has talked some sense into Khaani who wanted to a solid revenge on Mir Hadi for killing her brother. However, when Sonya explains how it was important for her mother to save her other child and so she did what she could, has Khaani resorting to her creator and resting matters in His authority.
The Mirs are totally pissed off after Khaani threw the cheque on their face but the obsession Hadi is developing with her, will definitely portray another story, once he (perhaps) changes for the better. Will Khaani forgive him if he changes? Will Hadi feel remorseful for what he did with Sarym or will he continue to do what he has been brought up with? All this and more will be answered in Khaani's upcoming episodes, every Monday at 8:00pm only on Geo.
Khaani episode 4 review: Mir Hadi is Feroze Khan's best to date!
Sana Javed, Salma, Feroze Khan and Mehmood Aslam are the true stars of Khaani. Sana looks absolutely beautiful in her getup while Feroze exudes raw persona and power as Mir Hadi. Mehmood Aslam as the ruthless Mir Shah is excellent. Anjum Shehzad has created a masterpiece with Khaani and we don't hesitate to admit it.
All in all, this episode marked another achievement for Khaani, a captivating story of Sanam Khan and Mir Hadi, that 7th Sky Entertainment, the largest entertainment company under Abdullah Kadwani and Asad Qureshi, has jointly brought to our screens.