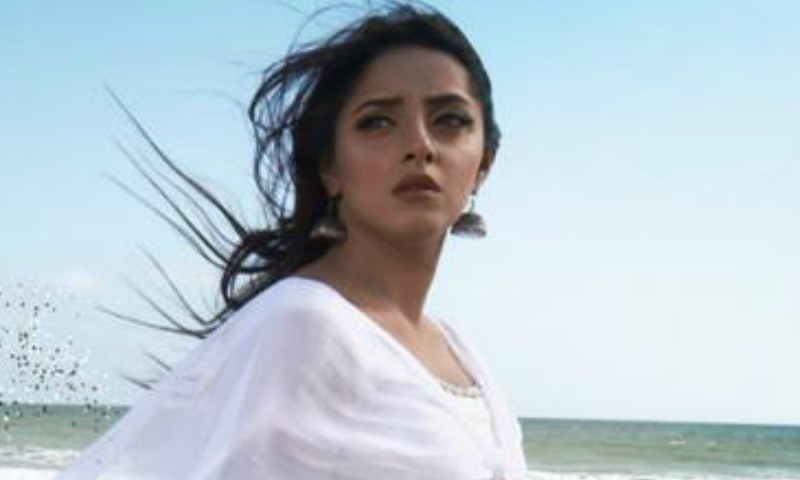 The Sanam Chaudhry starrer has all our attention as it deals with the topic of how daughters are seen as unlucky
We love watching dramas and are always on the look out for some interesting plays which are a bit different from the others. We also like dramas which besides being entertaining also have an important message embedded in them. And one drama that we feel will fit the bill perfectly happens to be the upcoming playBhotaan on A Plus.
Starring the very pretty Sanam Chaudhry in the lead as Kashaf and Arsalan Faisal as Ahsan, along with the legendary Abid Ali who plays Kashaf's father and is not at all fond of her simply because she is a daughter and he wants nothing to do with her, Bhotaan seems like an interesting play to watch.
A topic which even today still sadly exists in our society and is something which needs to be addressed continuously till people do change their mind set towards it as daughters are not a burden but a blessing in the house as well as in life and it seems a great effort on part of A Plus that they are finally bringing across a topic that really needs to be pondered upon.
Read : A Plus Europe back on Sky after a minor glitch!
Written by ace story teller Rukhsana Nigar and directed by well know director Shaquielle Khan, Bohtaan touches upon the sensitive and divisive topic of how daughters are seen as unlucky additions and a burden in lower-income families and how one girl Kashaf played by Chaudhry survives in such a hostile environment.
With such a sensitive topic it is established that A-Plus is one of Pakistan's most innovative TV channels as it continues its commitment to introducing new talent and delving into important themes and issues that affect the society.
Now besides dealing with the topic of how daughters are unwanted, through the teasers we got to know that Bhotaan will also be a love story between Kashaf and Ahsan, but perhaps their love will never get to see the light of the day as she is forced to marry some one else against her will of course and with a scheming bhabi at home as well as a stern brother and father poor Kashaf does what is demanded of her making us curious to watch the play. Whether Kashaf will remain so docile all her life or will the circumstances make her strong?
So with an impressive cast and a topic which needs to be addressed, we cant wait to watch the first episode of Bhotaan on A-Plus Sunday, December 10, 2017 at 8 pm as the teasers promise a play worth following for sure.