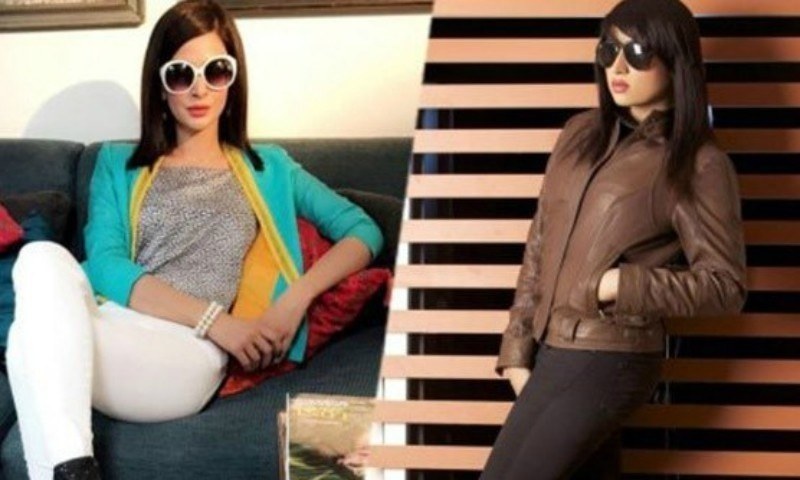 Saba Qamar shines bright as Kanwal and teaches us how to never pass judgement on anyone without knowing their full story

Saba Qamar has been in the field for a long time but her zest to appear in roles which are different and challenging is what that has made her the most sought after actress in town. Talking about her recent work, Baaghi iwhich is based on the late internet sensation, Qandeel Baloch, Saba Qamar is wowing audience week after week with her realistic portrayal of the character while she tells her other side of the story.
Every week we are left in awe of Qamar whose expressions and dialogue delivery speak volumes about her immense talent. Last night we got to see that Kanwal aka Fauzia is not a bad person at all but since she has not met the right people in the industry and her family is poor she had no choice but to accept which ever work that came her way.
Now one might be thinking that she could simply say no but due to her father's (Irfan Khoosat) illness and his leg being cut, she has to pay his hospital fee. The amount is so large that even her elder brother (Sarmad Khoosat) can't afford it and so Kanwal takes it upon herself to do the deed. This is the episode where we got to know why Qandeel (Kanwal) appeared in a video with a young boy and decided to do what was expected of her because she needed the money.
Read : Baaghi episode 14 review: Riveting till the very end!
We love Farooq Rind's direction, as he tells a story in a way that keeps us glued to our seats. With us still in love with his play Besharram which too had Qamar in the lead, Baaghi has been shot just too well by the director as he focuses more on the actors rather than the props involved in a scene.
So with the 20th episode having aired last night, let us fill you in about what all took place besides Kanwal doing the sexy video.
With Shehryar (Osman Khalid Butt) always liking every single thing Kanwal posts on her Facebook page , the video makes him upset which results in him calling and asking her why does she do these things? Now exact at that moment we liked Shehryar because he is very different from Abid (Ali Kazmi) and has a lot of respect for her in his voice and eyes, so we hope that something fruitful does happen between the two in the near future.
Talking about Kanwal well she now is supporting her family and is looking after her fathers expenses, a fact which he still has not been able to digest but has no choice. Her elder brother who always hated her and her vicious Bhabi (Nadia Afgan) are now also asking her for money while being suspicious of Kanwal's source of income.
Read : 'Baaghi' teaser leaves us in awe of Saba Qamar
So will next week's episode give her family the hint that she does not work in a boutique or not, is what we cant wait to see.
Performance wise, all actors on board are a delight to watch but at times scenes between Rehan ( Khalid Malik) and Kanwal seem dragged and even unnecessary but apart from that Baaghi is still going strong and getting intense with each passing episode.
To see what the future has in store for Kanwal and Shehryar, do tune in every Thursday at 8 pm only on Urdu 1 to see the latest episodes of Baaghi.